THE PERSONAL TRAINER CONNECTION!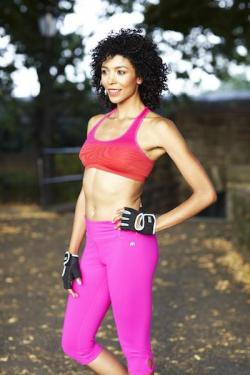 NYC In-Home Personal Trainer offering customized workouts tailored to your fitness needs
Noelle McKenzie -
(717)253-1670
Brooklyn, New York 11218
Trains both men and women.
contact trainer
Specialties
Strength Building
Body Building
Weight Loss
Rehabilitation
Yoga
Pilates
Aerobics
Body Sculpting
prenatal and postpartum
Personal Trainer Overview
Leading Edge Personal Trainers specializes in offering personalized in-home and online exercise and nutritional programs. We work with clients of all ages and offer unique programs suited for weight loss, strength training, prenatal and postpartum, mobility and injury rehab. We service clients in their homes in Manhattan, Brooklyn and Queens. With four trainers on our team and 10+ years of experience we offer convenience, flexibility, reliability and a trainer to fit your unique needs.
Training Philosophy
At Leading Edge Personal Training, we provide private in-home personal training and online coaching customized to meet your specific fitness needs because here we don't believe in a one model fits all. Your needs are unique to you. We understand that working out is hard enough, so we bring you the flexibility and convenience of working out from home with a hand-picked fitness professional so you don't even have to leave your front door. Working out from home also means you can leave the gym membership and crowds behind and workout in your safe space where you can feel confident and comfortable being yourself. Your time is valuable so we keep you on the fast track to success by building on your strengths and your weaknesses. Our mission is for you to walk away from each workout feeling satisfied. You deserve to look and feel your best.
Education
We've been in business for 10+ years and all of our trainers are certified by an accredited organization and have CPR certification. We specialize in weight loss training, strength training, prenatal and postpartum training, mobility work, and cardiovascular endurance training. Each program is personalized to fit the client's ability and goals. We work with all types of people including celebrity clients. We've helped our clients achieve body transformations, recover from injury and achieve life-long goals such as running a marathon.
Bio
Co-founders Noelle McKenzie and Kern Alexander come from an athletic background. They both played sports growing up and have always been into health and wellness. Kern has a degree in biology and both have their personal training certifications. In witnessing many gyms operating more like a conveyor belt concerned more about quantity of clients rather than quality of service they felt the need to start a training business where the client comes first. Their desire was to help people realize their full fitness potential when they have the right program to follow and a strong support system behind them.