THE PERSONAL TRAINER CONNECTION!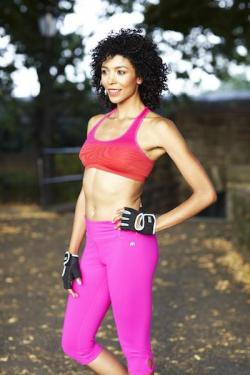 Specialties
Strength Building
Weight Loss
Rehabilitation
Yoga
Pilates
Aerobics
Body Sculpting
Personal Trainer Overview
My training method is unique in that I'm constantly introducing something new and challenging into my workouts. I work with time, repetition, agility, speed, power, strength and more. No two workouts are ever exactly the same so that you never burn-out and you're constantly improving your overall fitness level.
Training Philosophy
As the co-founder of Fitness A Way Of Life, an in-home personal training business based in NYC, I bring a variety of techniques into my training program development to ensure that no two workouts are ever exactly the same. My training style pulls from my athletic background as a D1 collegiate track and field record holder and previous dancer. I also use components found in Pilates/yoga instruction, TRX training, Tabata/ interval training, free weight training, plyometrics and body weight movements better known as calisthenics. I work with a range of clientele which includes young adults, pregnant and postpartum women, athletes, injury rehab patients, older less mobile adults, and those just looking to loose weight or build strength/muscular development to improve their quality of life.
Education
My knowledge stems from my experience as a Division 1 track and field collegiate athlete and record holder. I also incorporate elements of my 7 year dance background into my training style. I'm experienced with kettle bell training, stability balls, lifestyle management, sports conditioning, adaptive exercises for special populations (i.e. rehabilitation, and other health factors), prenatal/postpartum, TRX training, weight training, pilates training, and more.
Bio
I began personal training 5 years ago when I moved to NYC. Three years ago I started my in-home personal training business, which through word of mouth has blossomed into a full-time career. I work with both male and female clients ranging in age from 21-60 in Manhattan, Brooklyn and parts of Queens. Most of my clients I've been training for years because of my unmatched training style and the relationships I have developed with them.