THE PERSONAL TRAINER CONNECTION!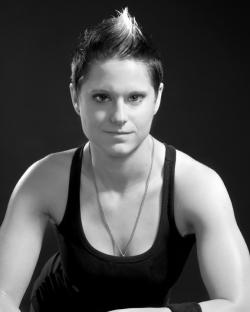 Invictus Fitness- Austin, TX
Nicole Renna -
512 809 1684
Austin, Texas 78729
Trains both men and women.
contact trainer
Specialties
Strength Building
Weight Loss
Rehabilitation
Body Sculpting
Body transformation
Certifications
-NASM- Certified Personal Trainer ( CPT)
Corrective Exercise Specialist
(CES)
Performance Enhancement Specialist ( PES). -ISSA
Personal Trainer Overview
Invictus Fitness is Austin's own premier in-home personal training program created by acclaimed executive fitness coach, Nicole Renna. Invictus Fitness offers a straight-forward, honest, and informative approach to fitness that is specifically designed to achieve drastic, life-changing results. We recognize that your goals and challenges are unique, so we tailor our ultra-successful fitness formula to your individual needs. Contact us today to begin taking control of your destiny.
Training Philosophy
The In-Home Body Transformation Program The transformation program provides you with a convenient and effective workout session without all the headache, bustle, and confusion of a gym. This program is ideal for the busy working professional constantly on the road, the stay at home mom or those who simply would prefer the gym to come to them. Whether you have 100 + pounds to lose or just need to get rid of those "last 5" pounds we can teach you the right formula for consistent, lasting success. Program Includes: * Orientation (2 hour initial session to record body measurements, answer client background questions, provide nutrition synopsis, and implement fitness tools) * Weekly nutrition analysis and coaching * Customized number of 60-minute workout sessions (2-3 per week/8-12 per month is recommended) * Re-assessment of body measurements at the end of each month to ensure appropriate progress * Honest, constructive feedback via email, 3 days per week * Client homework and necessary program adjustments weekly * Constant form and intensity coaching to avoid injury and achieve maximum benefits Results: If the program is applied with dedication, clients can expect to see approximately a 3% body fat reduction in a 30 day period (generally 6-8 pounds of fat). Once you have completed this program, you can also expect to have a better understanding of what to do to maintain your results.
Education
B.A. Degree in Psychology - University of Oregon
Bio
I was born on August 20th, 1982 in Oceanside, California as the oldest of 4 girls. At age 5 I began participating in team sports of all varieties, and by age 12, I nourished my strong desire to continue on with college soccer with the help of a supportive family who encouraged me every step of the way. I dedicated myself to reading books, watching games, going to college camps and immersed myself in the recruiting process. It often seemed as if my peers didn't understand my passion, but with concentrated focus, I stayed true to my goals and never wavered along the way. In 2001, all the hard work paid off. While attending local Georgetown High School, I was one of two players recruited to play soccer at the collegiate level. After careful consideration of schools such as LSU, Tennessee, Alabama, Oregon and North Carolina I chose to accept a scholarship to represent the University of Oregon. Finally, it was time to start the next chapter in my life and enjoy the hard, yet rewarding job of being a student athlete. During my time as an Oregon Duck I went on to join Oregon's nationally ranked women's rugby team, set several team weightlifting records, and was given the chance to compete with some of the top athletes in the nation. Life seemed to be going better than planned, but late in my freshman year I began to suffer from a severe and rare injury called compartment syndrome. I endured a year of misdiagnoses, followed by three unsuccessful surgeries. Finally, in my sophomore year, the injury proved to be career ending. I did not want to give up on playing college sports, but my body just wouldn't allow me to continue to compete at such a high level. Finally the doctors told me if I didn't quit, I may suffer long term, permanent damage. This event changed my life immensely and as a result I began to gain weight rapidly due to inactivity and depression. I persevered through the hardships and became the first in my immediate family to finish college, graduating from Oregon in June 2005 with a bachelor's degree in Psychology. It was my devastating experience with injury and my strong desire to help others that initially led me to the field of personal training and my passion that has kept me there for years. I returned to the fitness friendly city of Austin to pursue a formal education in health & fitness. In 2005, I became a certified personal trainer by the International Sports Conditioning Association (ISCA) and National Academy of Sports Medicine (NASM). I went on to gain experience as a certified personal trainer and assistant fitness manager at several gyms before exploring the unique world of executive in-home fitness consulting. The total body transformation process is where I found my true calling and the opportunity to make the most impact on the lives of others. Over the course of a year and a half and with the help of other top fitness professionals, I have developed a unique and all-encompassing program that meshes the psychological aspects of body transformation with the nutritional and physical demands to help my clients reach their fullest potential. I have been coaching people to success for over 4 and 1/2 years and my experience is extensive. Boot camps, group workouts, individualized weight loss/gain programs, sports performance, corrective injury therapy, nutrition consultation, flexibility and soccer lessons all fall into my area of expertise. Corrective Exercise Specialist (CES) and Performance Exercise Specialist (PES) certifications from NASM, among others, add to my knowledge of fitness education. Beyond my accomplishments as a trainer, I am proud to declare that with perseverance, and in spite of occasional pain, I am back to a super active, healthy lifestyle. Not only do I run, and play soccer for fun, but I also serve as a volunteer firefighter in the local area—something I never thought would be possible. Fitness is hardly just a lack of physical discipline, but a mental game as well. When someone commits to working with me, I feel privileged. I help clients realize and achieve not just their health goals, but also their life goals. It is my firm belief that nothing is impossible. I proved that to myself by making it to where I am today. –Nicole Renna