THE PERSONAL TRAINER CONNECTION!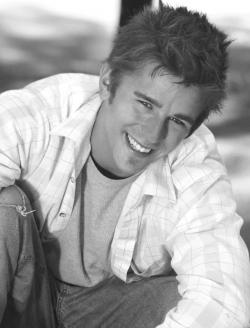 Private Holistic Personal Trainer
Neil Roberts -
913-744-9420
Brooklyn, New York 11211
Trains both men and women.
contact trainer
Specialties
Strength Building
Body Building
Weight Loss
Yoga
Aerobics
Meditation
Personal Trainer Overview
For the past 4 years Neil has worked as an in home private holistic personal trainer serving Manhattan and Brooklyn. He has a background that includes functional resistance training, core training, weight loss, nutrition, flexibility, myofacial release, yoga, and meditation. Neil will provide customizable one on one personal training tailor fit to your specific needs, goals, and lifestyle. Every new client starts with a free personal assessment in order to test and discuss your current fitness level and how we can work together to create a plan of action that will realistically allow you to reach your ideal fitness level. In addition he provides "off-day" programs, specifically designed for days between personal training sessions as well as comprehensive e-mail support
Training Philosophy
Neil believes that in order to feel good about taking care of your mind and body, inspiration, motivation and discipline must come effortlessly. In order to achieve this confidence you have to actualize your potential to maintain a healthy lifestyle.
Education
Minor In Exercise Science, Syracuse University.
Bio
Originally from Kansas City, Kansas, a scrawny adolescent named Neil Roberts first picked up a dumbbell in his high school gym. From then on an unrelenting passion for the understanding of the body was forged. Neil fostered his love for fitness at Syracuse University, where he received a minor in exercise science to go along with his degree in theatre. After graduating in 2006 Neil moved directly to New York City, and landed a training gig at one of New York's premiere fitness centers, the David Barton Gym in Chelsea. His interest in health grew beyond the body and Neil garnered a devoted knowledge on proper nutrition as well as means to harbor a peaceful mind.