THE PERSONAL TRAINER CONNECTION!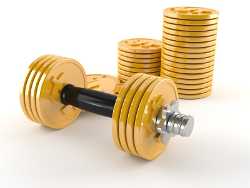 Specialties
Strength Building
Weight Loss
Boot Camp
Certifications
NASM
Certified Personal Trainer Approved Boot Camp Instructor with the Body & Soul Fitness Program CPR/AED Certified
Personal Trainer Overview
I teach lifestyle! As a trainer, I spend a lot of time teaching both fitness and nutrition. I train on-line and teach local Lifestyle Boot Camps. I also teach boot camps through the Body & Soul Fitness program. I have agreements with a couple of local gyms to train one on one in a gym setting. I work with each client to see what program would best meet their needs and give them results. The best exercise program for anyone is the one they will do! I work hard to help each client find an exercise form they love so they will stick with it and develop a fit LIFESTYLE. I am currently in the process of expanding my online program!
Training Philosophy
I believe anyone can have a Complete Lifestyle Change! I have been the fat girl who got fit and I have never looked back. I have a degree in psychology and in teaching so I give my clients the tools they need to succeed. Soon, I will be offering a membership service where a client logs into a membership site and gets a challenge, a workout for the month, opportunity to interact with other members, recipes, nutrition education, support and encouragement. I am excited about being able to expand my online program in this way!
Education
BA in Psychology MAT, Master of Arts in Teaching I have attended two hands on workshops in the past 2 years; one with NASM for personal training and one with ACE for group fitness. I have done an online boot camp instructor class as well.
Bio
I am 45 years old, married for 21 years, and mother of 5 wonderful children. I have made a complete lifestyle change! I've made a lot of mistakes along the way and learned many lessons the hard way. As a certified personal trainer, I desire to help others down this path with an honest, no-nonsense approach to health and fitness. As a married, home-schooling mother of five children, I got busy and exercise and nutrition were not priorities. Suddenly in my 30′s, all 5″3′ of me tipped the scale at over 170 pounds. It was not pretty, and I didn't feel good physically or emotionally. I lost 35 pound using a popular diet "plan" but had no plan for fitness. When I stopped following "the plan," I gained some of the weight back. The "plan" promised change, but long-term results did not happen for me. In 2011 I decided to change my life and get fit! The rest is history!