THE PERSONAL TRAINER CONNECTION!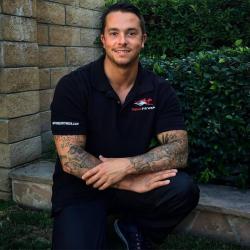 Specialties
Strength Building
Body Building
Weight Loss
Rehabilitation
Body Sculpting
Personal Trainer Overview
TrexxFitness is a Dallas based Personal training business. At TrexxFitness Personal Training Orange County, we are focused on giving the best fitness training on every client. We have certified personal trainers with NASM certifications, Ace Certificates, as well as knowledge in nutrition, meal plans, and sports medicine. As each client varies on what their fitness goals are. We are devoted to make a change in the lives of the client. Our exercise plans are the best in the business and we will make sure that we get you the results you are looking for. Eventually we are working towards having bootcamps everyday of the week, as well as group personal training. We do have our gym we take clients at, but we also come to clients to do in home personal training as well. Lastly, we cover corporate business personal training, when big companies have a gym and need a on site personal trainer to train their employees, we are here for that training as well. Let us know how we can get you on your fitness journey.
Training Philosophy
Established in 2012. Started in 2012 on the vision that many people don't want to travel to the gym, even though we have that option, if they don't want to get to the gym, we will bring the weights to them. A veteran from the Marine Corps, we put in the work, and push until you see results. Being safe, and catering to families from young boys and girls to grandparents as well.
Education
OCC Sports Medicine AA
Bio
I was inspired to start this business when i received my honor discharge from the Marine Corps. Keeping people in shape and happy about themselves is what i love doing. I love to personal train clients and help them get the results they want to keep them in good health and feeling good