THE PERSONAL TRAINER CONNECTION!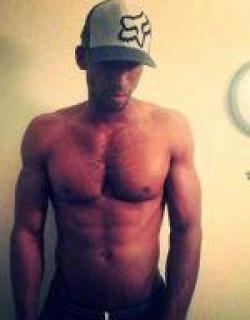 Specialties
Strength Building
Weight Loss
Aerobics
online fitness coaching
Personal Trainer Overview
I became a personal trainer for one main reason, to be the best version of myself. I wanted to feel sexy, powerful, energetic, alive, and revitalized at all times, not just once a week. So, now I help people reach their full potential. Why do people workout? These are some of the reasons: - To Feel Sexy To shape and sculpt the attractive parts of their bodies. To stay sexually fit - To Feel Powerful To build strength, endurance, and stamina. To become physically able and ready for anything - To Feel Energetic To feel blood rushing through their veins. To feed off of other people's energy and give it back to others. To go throughout the rest of the day with a high-energy level - To Feel Alive To not just be that person sitting on the couch all day. To do more than just get up, go to work, come home, sleep, then repeat all over again - To Feel Revitalized To refresh their body and appearance. To be the best version of themselves, and stay that way Spear Training provides help with the following services: * Weight Loss * Muscle Building * Toning Up * Dynamic and Static Stretching * Body Development * Improving Endurance * Motivation * Support and Much More In addition to what was mentioned above, we provide one-on-one training, group training, and in-home training. Of course, prices vary for these services depending on travel costs, etc. We have a special offer. Get $5 off your first session by liking our Facebook page and leave a comment or review.
Training Philosophy
If you SPEAR train, you will ALWAYS reach your fitness goals and NEVER lose your motivation!
Education
Associated degree Information Technology
Bio
I've been through struggles. I've been through setbacks. I've overcome them all.