THE PERSONAL TRAINER CONNECTION!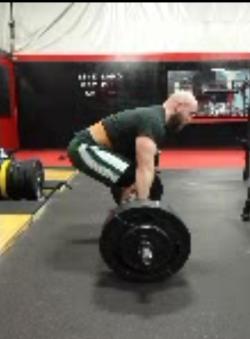 Strength Coach and Fitness Trainer
Michael Crumpler -
Houston, Texas 77024
Trains both men and women.
contact trainer
Specialties
Strength Building
Body Building
Weight Loss
Online programming and coaching
Training Locations
home
work
gym
studio
outdoor
Online coaching and programming
Certifications
ISSA Certified Fitness Trainer and Specialist in Fitness Nutrition.
Personal Trainer Overview
Challenge, Adapt, then Progress. If "Getting a good sweat" is all you expect, jump rope and save your money. We train for goals.
Training Philosophy
Get strong first.Every attribute you'd like to accomplish physically is built on a foundation of strength. Generic "exercising" is what has kept you the same. I don't want to help you sweat. For that you can buy a jump rope and save your money. I'd love to coach you to move better, get stronger, and head towards your goals.
Education
25 years of training experience to help you to your goals.
Bio
I began learning, loving, and training with weights about 25 years ago. It's a life passion that I love to share with others. As a business, I only do it the right way or not at all. It's what we both deserve.