THE PERSONAL TRAINER CONNECTION!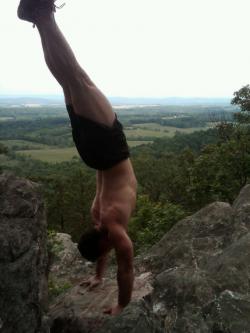 Specialties
Strength Building
Body Building
Weight Loss
Crossfit
Certifications
NASM Certified Personal Trainer American Heart Association CPR/AED
Personal Trainer Overview
Gather your friends, family, or co-workers and choose when and where you want to workout and we'll pack up our equipment and come to you. Receive certified personal training for as little as $30/session.
Training Philosophy
Fresh Start Fitness utilizes a programming method that is designed to enhance a client's core strength and conditioning levels. Our program consists of constantly varied functional movements executed at high intensity. The daily programming is designed to be as broad as possible to enhance each client's competency at all physical tasks.
Education
Business Administration - University of Maryland National Academy Of Sports Medicine Certified Personal Trainer American Heart Association CPR/AED
Bio
Michael Crane is the owner of Fresh Start Fitness and a Certified Personal Trainer through the National Academy of Sports Medicine. Michael is no stranger to personal training, having spent four years as a United States Marine and an additional three years training Brazilian Jiu-jitsu under black-belt Royler Gracie on the island of Oahu, Hawaii. Michael has competed in numerous brazilian jiu-jitsu tournaments which have brought a lot of great experiences and opportunities including the 2006 Hawaiian Triple Crown and 2008 North Atlantic Grappling Championships where he took 3rd in his division. While serving as Team Leader in the Marines, Michael was directly responsible for overseeing and supervising the daily employment, training, accountability, morale, and discipline of an infantry team of four Marines from various backgrounds, ages, and skill levels. This is where Michael's personal training career began. "It was my job to keep my Marines in peak physical condition. Not just the appearance of physical fitness but to a level of actual fitness that could be the difference of life and death." Michael was assigned to the 3rd Battalion, 3rd Marines stationed out of Kaneohe Bay, Hawaii and deployed to Iraq and Afghanistan before being honorably discharged. Michael has been involved in personal training for close to six years and has adopted his own training philosophy over time that has been proven effective for any client with any goal. Michael's primary focus is to help every client of his to live well and his daily workouts are designed to be functional and fun. Michael knows through experience that goals cannot be met without the proper knowledge and assistance and that is why he is committed to leading you on a fresh start into fitness. His hobbies include crossfit, cycling, jiu-jitsu, golf, traveling, financial markets, running, fishing, climbing, hiking and mixed martial arts. "I am a fitness trainer. My practice is more than just a job; it is my passion. My clients are my top priority and their successes are my life's work--I am a professional. On the surface, my job is to shepherd my athletes (I view all my clients as athletes regardless of their age or ability) toward physical prowess, but I recognize a purpose to my efforts and an impact on my athletes that transcends the physical. I view training as a physical metaphor for habits and attitudes that foster success in all arenas. I stress that point to all who train with me and I know I've been successful only after they bring back concrete examples." -Greg Glassman, Crossfit