THE PERSONAL TRAINER CONNECTION!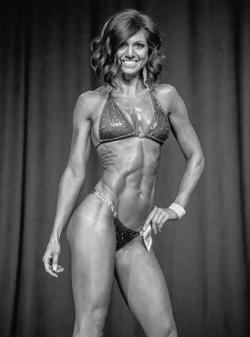 Melanie Duncan Fit Trainer
Melanie Duncan -
Columbia, Missouri 65203
Trains both men and women.
contact trainer
Specialties
Strength Building
Body Building
Weight Loss
Yoga
Body Sculpting
Competition Training
Certifications
I am an ISSA Certified Fitness Trainer as well as AED/CPR certified. Barre Connect certification with NETA.
Personal Trainer Overview
I am completely dedicated to fitness. It's my passion and I love helping others reach their fitness and health goals! I tailor and adjust workout programs for each client to ensure the client is reaping the full benefits of the program and progressing as desired. I offer nutrition planning as well.
Training Philosophy
Every trainer is different, but I believe in the philosophy that a healthy diet is 80% of your personal health and appearance, and the other 20% is from working out. You MUST have a proper nutrition plan in addition if you want to look and feel your absolute BEST. I provide both of the services, which in turn will give you the best results as possible. Some trainers only offer workout programs. If you don't have the proper knowledge of healthy "clean" eating, then your workouts are for nothing! Don't let your workouts be for nothing!!
Education
I graduated from the International Sports Science Associating in 2014 and attained my Fitness Training license. I specialize in women's fitness, bodybuilding, health and nutrition, weight-loss and core training, just to name a few.
Bio
I grew up playing sports, so I had always been active. My brother who is 3 years younger than me competed in his first bodybuilding competition at the age of 18. I was 21 years old and it was then that I fell in love with the sport. That was 8 years ago, and I haven't put down a weight since! I loved the way working out and eating clean made me feel, and I realized that I wanted to make others feel healthy as well. I choose the career path of a Personal Trainer because I have a passion for helping people reach their fitness and health goals. It's so rewarding when I see my clients succeed and become healthier and happier people! I have also competed in two NPC bikini division bodybuilding competitions on 2015 and will be competing in another in April of 2017.