THE PERSONAL TRAINER CONNECTION!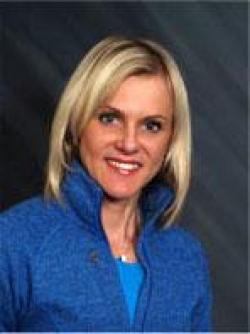 Owner
Meggie Kozmiuk -
847-668-9478
Crystal Lake, Illinois 60014
Trains both men and women.
contact trainer
Specialties
Strength Building
Weight Loss
Body Sculpting
Training Locations
home
work
Corporate Fitness Training
Certifications
NASM Certified Personal Trainer
Personal Trainer Overview
Welcome to Allied M Fitness Take your workouts and fitness to the next level with Allied M Fitness! We are a leader in Corporate Fitness Training and In-Home Personal Training, serving the Northwest Chicago Suburbs and surrounding area. Allied M Fitness was founded by Magdalena (Meggie) Kozmiuk in 1999. After working for 5 years at a national gym chain, Meggie wasn't satisfied with the high-pressure approach, and wanted to be able to focus on QUALITY of workouts, not quantity. Our core belief at Allied M Fitness is a Preventive Approach to your health and fitness – meaning that taking steps to improve your health today will benefit you tremendously in the future by helping you avoiding the risks associated with a sedentary and unhealthy lifestyle. Allied M Fitness is proud to have a 90% client retention rate and can be depended on to help you meet your health and fitness goals. Whether you're a corporation looking to implement an employee health and fitness program, a group of friends looking to take your workouts to the next level, or simply someone who wants to ramp up their fitness levels with intense personal training – Allied M Fitness has something to offer. "Regular exercise throughout life has benefits and this could be yet another example where steady and prolonged application is money in the bank in life" By Chris Hiley
Training Philosophy
Allied M Fitness Mission Statement Allied M Fitness is a leading and respected personal fitness enterprise, dedicated to the health and well being of our clients. Established in 1999 by Magdalena (Meggie) Kozmiuk, we are focused on providing a preventive approach to fitness for our corporate organization as well as our private clients. We do this through education, empowerment, motivation and accountability. Our training focuses on: ◾High-intensity, total-body, and functional training styles to enhance fat loss and increase muscle tone ◾Combining ballistic movements with functional exercises to improve body composition, strength, balance, power, and stability ◾Leading by example and promoting a total lifestyle change to ensure healthy habits
Education
Associate Degree in Business
Bio
Meggie's passion is fitness, and that passion shows through in her training sessions. Meggie has been working with thousands of clients for the past 14 years in transforming their bodies and lives. Meggie earned her Personal Training Certificate from World Instructor Training School, and a second certificate from National Academy Sports of Medicine. Meggie is part of a major Northwestern University clinical trial to demonstrate that exercise and diet can reduce side effects and improve the strength of men 50 to 80 years old who are being treated for prostate cancer. She is recognized as the fitness expert among the other nationally known doctors and scientists designing and conducting this trial. Meggie has also been volunteering for the past 3 years at Wellness Place in Palatine, IL that is part of the National Cancer Institute's SPORE (Specialized Program of Research Excellence) program. She has developed a unique and comprehensive fitness program specifically designed for prostate cancer patients ages 50 to 85 at Wellness Place. Her program is designed to motivate men to actively and regularly participate in physical fitness. The participants are highly motivated because of the variety of exercises during weekly classes, her professional trainer skill, attention to form and safety and her ability to have them push themselves to improve. Some of them have been attending for 2 years.