THE PERSONAL TRAINER CONNECTION!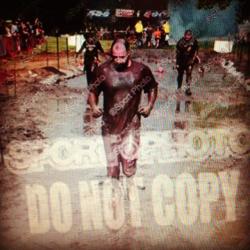 MAN ALIVE! Fitness personal training & M.M.A
Marvin Hayoo -
1(586)804-1273
Rochester, Michigan 48307
Trains both men and women.
contact trainer
Specialties
Strength Building
Body Building
Weight Loss
Rehabilitation
Kick Boxing
Mix Martial Arts/Submission
Certifications
NASM Master student Expert rating personal trainer certified Lifetime Fitness academy student M.M.A/Shootfighting certified Kenpo karate certified CRP & First AID certified
Personal Trainer Overview
The mission of Man Alive Fitness personal training and MMA training is to educate the average adult or child in fitness, mixed martial arts and nutrition through holistic and scientific proven techniques and methods.
Training Philosophy
I have been in the fitness industry since 1992. I am a professional mixed martial artist,certified personal trainer, certified Kenpo instructor and i'm currently studying to become a master personal trainer through National Academy of Sports Medicine. I am a family man and I love to help people reach their goals as they help me reach mine. I believe in working as a team could get us anywhere and anything we want. My family comes from a long line of different active sports from soccer, swimming,diving, basketball, kick boxing, pancreas (M.M.A), golf, bowling, volleyball even cheerleading. Hope to see you sometime so we can help each other get better in life.
Education
NASM LIFETIME FITNESS ACADEMY EXPERT RATING CPR & FIRST AID KENPO KARATE M.M.A Kick Boxing coach since 1998 Submission coach since 1998 INTENSE PERSONAL TRAINING
Bio
My long life goal is to better people through exercise fitness and martial arts. I have dedicated over 20 years of my life in educating myself in how to better people's health, mind, body and spirit. I have made many mistakes in fitness and martial arts and I have paid the price for them through surgeries and physical rehabilitation in the beginning of my career. I started this mission for myself and learn to have the upmost respect for my instructors, teachers and mentors for making me feel the way I do today. I would love to do the same for you and anyone else that I encounter in this life. I respect all walks of life, I have sympathy and empathy for all people, but I will push you to reach your goals. I use all types of methods from old to new. We will use whatever works for you and learn new things as I learn new things. I hope you will join me on my journey to better my life and yours.