THE PERSONAL TRAINER CONNECTION!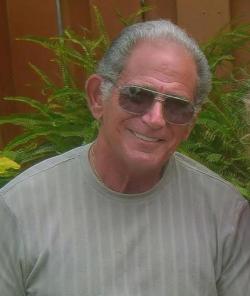 Over 20 years experience. I Specialize in Fifty Plus Fitness. Men and Woman
Martin Mark -
(954) 695-7178
Boynton Beach, Florida 33437
Trains both men and women.
contact trainer
Specialties
Strength Building
Weight Loss
Aerobics
Senior Fitness 50 Plus
Training Locations
home
work
gym
At Client's Condo Gym
Certifications
Certified Fitness Trainer International Sports and Sciences Assoc Senior Fitness Training Specialist American Academy of Health and Fitness
Personal Trainer Overview
Everyone deserves to look and feel their best, that is why I create unique, customized fitness programs for each of my clients. My approach to diet and exercise is sensible, science based and experience proven.
Training Philosophy
I have been working with fifty plus clients for over 20 years. During that time I have learned exactly what works, and how to create a program that will improve the health and fitness of every client I work with. I use progressive weight training based, coupled with diet modification and aerobic techniques working together to create programs that work. Your results with me are guaranteed. If you don't get stronger and healthier in 6 weeks you Don't pay one dime! I do not have contracts. You pay as you go. If you are not happy with me for any reason, you can stop at any time and not lose a bundle of your hard earned money. What other trainer gives you your money back, and no contracts.
Education
Courses in Senior Fitness Courses in Training and Nutrition for Optimal Muscle Development Courses in Female Weight Training Courses in Male Weight Training Courses is Diet, Nutrition and Supplements Courses in Physiology Courses in Body Maximum Performance
Bio
Born in the streets of the Bronx. Grew up in a poor neighborhood. Went to De Wit Clinton High School, Bx. NY Joined the US Navy Special Operational Forces from 1958 to 1962 Went to Brooklyn Collage, at night. Armature Boxer, Queens NY Vol. Fire Fighter, E. Windsor Twp, NJ Schaffer Fire Man of the year award Martial Artist. Wing Chun, Kung Fu under Sifu Andrew Chung. Armature Power Lifter. NJ Over a life time of experience of exercise. Civilian Emergency Response Team, Deerfield Beach, FL