THE PERSONAL TRAINER CONNECTION!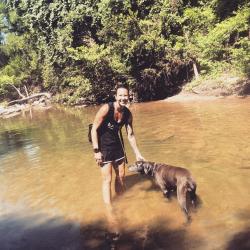 Specialties
Strength Building
Weight Loss
Rehabilitation
Yoga
Body Sculpting
Certifications
NASM
SFS
Nutrition
CES CPR/AED
Personal Trainer Overview
I'm an Austin, Tx based trainer with over 10 year's experience as a personal trainer and nutrition coach, I have trained all types of clients from corporate executives to former NFL players who are working toward goals such as weight loss, rehabilitation and sports-specific training. Training the gamut of all types of people has given me the ability to be what I like to say: "I'm a Swiss army knife trainer." There isn't a goal I can't help my clients reach or an obstacle I can't work around to help my clients to achieve what they always thought was unobtainable.
Training Philosophy
Blackbird is the product of many years working in training facilities and gyms offering programs that come close to helping everyone but actually focused on very few. It has been my desire to fill the gaps and create a program that can work for anyone. The biggest obstacle for anyone to face is the cage that they put themselves in each and every day. It takes everything in oneself to face that cage, free their self and fly from it. Change has to start from within, to face what is keeping you from a healthier, fuller life. Blackbird is here to guide/direct/mentor by providing complete nutrition and fitness assistance and help you free yourself of your cage. Sitting in a cage is easy, flying is hard.
Education
10 years as a personal trainer, group fitness, rehab and weight loss
Bio
I am here to help, I got into personal training to actually make a difference and help with people's goals.