THE PERSONAL TRAINER CONNECTION!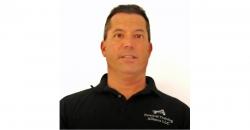 Specialties
Strength Building
Weight Loss
Aerobics
Kick Boxing
Certifications
Certified Fitness Trainer Certified Nutrition Specialist
Personal Trainer Overview
Certified In-Home Personal Trainer, Nutrition Specialist and the Owner of Personal Training Alliance Traveling To Fairfield County and New Haven County. I Help Busy Professional's Get Thin, Energetic, Confident, Healthier and They Stay That Way Forever. What makes my business unique and exceptional is I travel to my client's home, bring my own top of the line equipment, customized workout programs to meet the needs of each client, offer online nutritional programs with personal training packages for optimal results, provide positive motivation and accountability for overall health and well-being. My workouts are safe, fast, efficient and convenient for busy people. Depending on your fitness goals, motivation and budget, workout with my help two, three or four times a week and I will give you the body you desire right in the privacy of your home. Ready to get fit... I offer several pricing packages to meet everyone's budget. Let's see if we can work together and get you in your best shape starting today. Call 203-516-8729 for your FREE In-Home Fitness & Nutrition Consultation. Referrals Upon Request!
Training Philosophy
I started my business to provide my clients with the best possible workout, positive motivation, accountability and help them reach their fitness goals-fast. I have many clients who have gone through my exercise and nutritional programs and current clients today who reap the benefits of working with a certified fitness professional.
Education
Bio
I have always enjoyed exercising, working out and helping my friends with their exercise routines. Ever since my mother bought me my first weight set at the age of 15, I was hooked! Loved the way it made me feel and look. Decided to follow my passion and become a Certified Personal Trainer and Nutrition Specialist through ISSA. I bring my dedication and enthusiasm to my clients in every session. I know how to give positive motivation and help you become the best you can be. My clients are my number one priority, and I absolutely want you to be happy, healthy and succeed. I know it can be difficult for some people -- time, family, work, previous injuries or just plain boredom. It seems there is always something that deters us. So what I've done as a personal trainer is to offer one-on-one fitness training where we can work together... and best of all it can be done at your convenience in your own home.