THE PERSONAL TRAINER CONNECTION!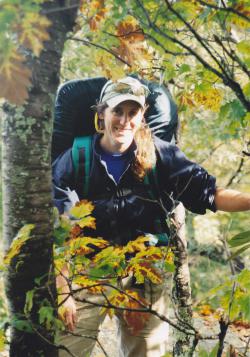 Personal Training Programs designed to meet YOUR needs and goals
Lori Hazel -
(352)316-2549
Temple, Texas 76502
Trains both men and women.
contact trainer
Specialties
Strength Building
Weight Loss
Rehabilitation
Kick Boxing
Martial Arts; Cycling
Certifications
ISSA Certified Fitness Trainer TRX RIP Trainer Instructor TRX Suspension Trainer Instructor LLS Certified Cycling Coach Instructor of Renshinkan Shorin-ji Ryu Karate
Personal Trainer Overview
Specializing in one-on-one personal training in the convenience of your own home. Training programs are tailor made to meet your needs and goals. Achieve results like these: • Lose Body Fat • Improved Muscle Tone • Have More Energy • Feel Stronger • Live Healthier • Increase Self-Esteem • Improve Performance Let's Get Started Today!
Training Philosophy
Focusing on what's important! My goal as your trainer is to provide you with a training program that not only guides you to achieving your goals but to teach you how to continue on your path to maintaining a healthy active lifestyle.
Education
ISSA Certified Fitness Trainer TRX RIP Trainer Instructor TRX Suspension Trainer Instructor
Bio
Lori is a lifelong traveler on the path to personal fitness. Some might say she started down the path during her age group competitive swimming days or while playing Little League Softball. Others would tell you it happened when she reached her maximum density and suffered from chronic back and joint pain after her college swimming career came to an end. The when is not as important as the why and how? The why, or the importance of, personal fitness became significant during her years as a Forester and Fire Manager along with desires to participate in the activities she loves, such as wilderness backpacking and endurance cycling events. While living on an extremely tight budget, she developed a fitness plan and nutritional strategies that enabled her to lose weight and get in shape to meet the physical requirements and demands of her profession and hobbies. Lori has earned certifications as a Fitness Trainer and Cycling Coach, and has experience designing programs to help individuals to lose 50+ pounds, improve their overall health and fitness, complete 100+ mile bike events, marathons, improve competitive swimming skills, to learn and compete in martial arts. When she's not working, she's outside playing Frisbee with her dog, on a day hiking trip or wilderness backpacking adventure, or enjoying a local bike ride.