THE PERSONAL TRAINER CONNECTION!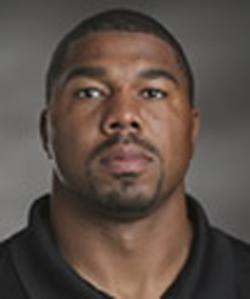 Godspeed Sports Performance Personal Training
Lonnie Marts -
9048039991
Jacksonville, Florida 32225
Trains both men and women.
contact trainer
Specialties
Strength Building
Body Building
Speed, Agility
Training Locations
work
outdoors
Where ever there is sufficient e
Personal Trainer Overview
People often wonder why certain areas are known as places where top athletes are born and bred. The secret? There is none really. The difference between these "high profile-athlete" areas and others is simply an understanding of the importance of early on-set athletic training. Many ask, "Why not my area? Why not my school? Why not me?" Surprisingly, it has nothing to do with geography, protein shake factories, or "good" schools. Miami, Texas, California, and places like Virginia Beach all have one thing in common when it comes to athletics: access to a high concentration of experienced athletic trainers and corporations. Godspeed Sports Performance is one such company. Our founder, 11 year NFL veteran, Coach Lonnie Marts has been under the guidance of trainers who breed the pros. Notable individuals such as former Jacksonville Jaguars head strength coach Mark Asanovich, active head strength coach Bob Rogucki of the Baltimore Ravens, and the assistant head strength coach of the four-time Super Bowl champion New England Patriots, Coach Tom Shaw. The combined influence of 70 plus years training athletes that each of these extraordinary coaches embody, has birthed a speed and conditioning system rivaled by none. This system, offered exclusively by Godspeed Sports Performance is unique in that we hone the skill of the physical body but aim to reach beyond that in our athletes' lives. Our multifaceted program develops superior athletes while molding men and women worth imitating.
Training Philosophy
Education
Bio