THE PERSONAL TRAINER CONNECTION!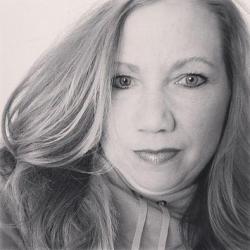 Online Personal Training
Linda Filipiak -
(651) 324-7687
Stillwater, Minnesota 55082
Trains both men and women.
contact trainer
Specialties
Strength Building
Weight Loss
Certifications
ACE Certified Personal Trainer
Personal Trainer Overview
Move On specializes in online personal training. Training programs can be custom built to fit your specific goals or you can choose from a menu of pre-set programs. My goal is to allow everyone reap the benefits of having a personal trainer, regardless of budget and time constraints.
Training Philosophy
My training philosophy is to educate clients on how to live a healthier, more active life. I believe in giving clients the tools they need to be successful in reaching their fitness goals. I don't believe in gimmicks or supplements, but instead focus on eating as healthy as possible and moving more. I have a common sense approach to diet and exercise and believe in being better today than you were yesterday. I believe health and fitness is a mindset and way of life, not a quick fix to fit into a certain outfit by a certain date. I educate and empower clients to make healthy decisions in their lives. My role as a trainer and health coach is to give clients the blueprint needed to be successful at maintaining a healthy weight and a strong body.
Education
B.A. in Psychology/Biology
Bio
Linda Filipiak graduated from the University of Wisconsin with degrees in Psychology and Biology. She has been a Certified Personal Trainer since 2009 and a health enthusiast her entire life. She has worked as a Health Coach and is currently the Personal Training Department Coordinator at River Valley Athletic Club in Stillwater, MN. Linda does online personal training and blogs at MoveOn.US.com. Linda lives in Stillwater, MN with her husband and her three active children. She is a avid supporter of youth sports and spends her free time coaching what she can and cheering for the rest.