THE PERSONAL TRAINER CONNECTION!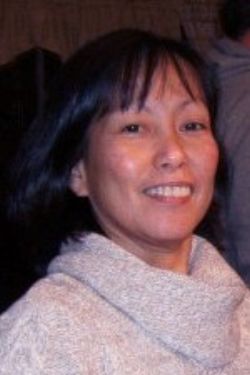 Workout efficiently and effectively. Achieve results.
Lilian Kolodziej -
330-285-2754
Ravenna, Ohio 44266
Trains both men and women.
contact trainer
Specialties
Strength Building
Weight Loss
Pilates
Aerobics
Body Sculpting
Certifications
AFAA: Personal Trainer Group Fitness Instructor FiTOUR: Primary Pilates NETA: BenderBall Specialty Certification AHA: CPR
Basic First Aid
Personal Trainer Overview
My training method starts with a fitness assessment to get to know the client, his/her general health/medical history and his/her lifestyle. The result of the fitness assessment will then guide me to create a customized workout program that fits the client's need.
Training Philosophy
Fitness is not just exercising - it's a lifestyle change. To me, personal training is not about pushing someone hard, it's about working out at an effective training level to attain fitness goals. Helping you promote your state of wellness is my goal. When applicable, I use a variety of cardio exercises, different methods of weight and resistance training and stretching.
Education
Currently teaching the following classes: Aerobics and SilverSneakers, Ravenna Athletic Center, Ravenna, Ohio; Pilates, Hiram College, Hiram, Ohio (fall and winter sessions) Water Aerobics, TLC Fitness in Garrettsville, Ohio Personal Training, Ravenna Athletic Center, Hiram College Private Personal Training Sessions Workshops completed: SilverSneakers Muscular Strength and Range of Movement SilverSneakers Cardio Circuit AFAA Practical Pilates Midlife Fitness for Women
Bio
My fitness career started when my children were in school and active in sports and performing arts. I started taking aerobics classes in a gym in the Philippines and later on became a part time instructor. I took ballroom dancing as well. When I immigrated to the U.S.A., I worked as an administrative assistant for 4 years. I then decided to join the fitness industry and never regretted it. Nothing is more rewarding than helping a person improve their quality of life by being fit and healthy. While challenging, it is also very rewarding to work woth people with health problems. To hear that I gave them a good workout is the best reward of all.