THE PERSONAL TRAINER CONNECTION!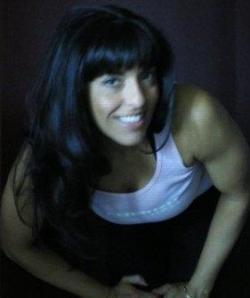 put YOU on your TO DO list
Lidia Orozco -
(312) 861-1075
Chicago, Illinois 60616
Trains both men and women.
contact trainer
Specialties
Strength Building
Weight Loss
Spin
Body Sculpting
Functional Training
Certifications
ISSA Fitness Trainer CPR/AED
Personal Trainer Overview
Personal Trainer and Health & Fitness Coach in Chicago who specializes in working with women. My client base is largely comprised of women 40 and over but it certainly isn't limited to this age group. Services include private training and online programs for women seeking accountability, education and inspiration to live a healthy lifestyle.
Training Philosophy
The FITT principle is a foundation of exercise I use to develop unique customized fitness plans designed to suit your specific needs with a goal in mind. A common obstacle many women face is not knowing what to do or where to begin on their path to health and wellness. This is where I come in. •Frequency - How often should you train? •Intensity - How much intensity should you put into each workout? •Time - How long should your training sessions last? •Type - What types of exercises should you do? A healthy and toned body conveys to everyone and most importantly to YOU, that you are a priority, that you are dedicated and committed to taking care of yourself. Exercise programs require periodic change or boredom will eventually set in. My individualized programs incorporate change to keep things fun, challenging and interesting. In order to avoid a plateau, which results in little to no positive advancements in your progress, routine change is recommended.
Education
An ISSA Certified Personal Trainer. Completed Continuing Education Courses: *Client Centered Approach to Personal Training *Diet, Exercise & Fitness *Reshaping Your Body, Rethinking Your Mind
Bio
As a fitness enthusiast and triathlete for many years, it was simply a matter of time before I took my passion for health and fitness to the next level. After obtaining my certification in 2009, I jumped right in and began working with clients privately. Personal isn't just a title for me. When you choose to partner with me, you will find that I take it personally. Many of my clients are women who are 40 and older; however, younger women do not hesitate to seek out my services as well. As a member of the 40+ age group, I personally understand the health challenges, weight loss hurdles, lifestyle changes and time constraints women often face at this point in their lives. I have encountered such challenges myself. I am determined to get you back on track and to keep you on track. There is unrealized potential in everyone and I will bring it to the surface. My sense of humor and down-to-earth approach coupled with a bit of that New York edge, will make getting FITT a fun and unique experience. My enthusiasm for health extends beyond the gym and into the kitchen. I enjoy cooking and creating healthy recipes to share with family, friends and clients. Exercise is only one part of the equation. The larger part is diet. I am not a fan of fad diets. Do not expect me to recommend, endorse or promote any quick weight loss plans. I will gradually guide you into making better choices that will last a lifetime. I firmly believe that our health should not be a temporary adjustment but rather a sustainable, long-lasting and manageable part of our everyday lives. "It's really not that complicated"