THE PERSONAL TRAINER CONNECTION!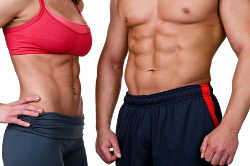 Specialties
Strength Building
Body Building
Weight Loss
Personal Trainer Overview
ATS - These are looking for clients Strength exercises make your muscles stronger. Even small increases in strength can make a big difference in your ability to stay independent and carry out everyday activities, such as climbing stairs and carrying groceries. These exercises also are called "strength training" or "resistance training." Lifting weights ATS prospects choose 1 of 4 of our most popular motivational training package. First option most Prospects choose a 6 month program to lose 10 lb to 50 lb in 6 month, you will be workout 3 to 4 days per week for an Small investment of JUST $3,600 for 6 month. Some ATS prospect choice to try are introduction package of 6 sessions a month for $250. You would be working 2x week for a month. You will lose 5 lb-8 lbs in month for $50 per session. Space is limited and my prices are going to significantly increase at the end of the month. Make sure you schedule your FREE personal training session right now to lock in my current rates before they go up. Here's the number to Call Today!!!!!!! 480-366-4874.
Training Philosophy
Getting Shape is not overnight success
Education
Mesa Community college
Bio
I became a personal training cause i once weighted 260lb and lost weight to 163lb and did my first body building show. it took me one year to do it.