THE PERSONAL TRAINER CONNECTION!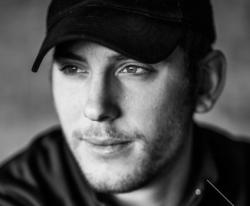 TRAIN HARDER
Kyle Long -
740-816-3180
Chicago, Illinois 60610
Trains both men and women.
contact trainer
Specialties
Strength Building
Body Building
Weight Loss
Sport Specific Training
Personal Trainer Overview
Kyle Long Fitness brings functionality, intensity and intelligent programming to the Chicago are. We build programs for the individual, corporate groups, first responders and more.
Training Philosophy
Fitness is wholistic. It's about changing and training a lifestyle and not just sweating for 60 minutes in a gym 2-3x a week. At KLF, we use the most up to date training methodologies backed in science to create highly personalized, effective programs.
Education
Studied Kinesiology at Wesley College.
Bio
My name is Kyle Long, and I am a certified personal trainer located in Chicago, IL. I would like to give you a brief biography of myself, to allow a better understanding of my background, and how my life has been influenced by health and fitness! I was born and raised in Central Ohio in an extremely small town. My parents were both very successful athletes, my dad a national caliber runner and my mom swam in the Olympic trials, and thus I was born into a very active life. As a child I played a wide variety of sports, and eventually found my passion in soccer. During my teens, I won several state championships, played semi-professional soccer with the Cincinnati Kings, and even spent time in Europe training with professional teams. After graduating high school, I attended Baldwin-Wallace College, pursuing a degree in International Business while playing collegiate soccer. While at Baldwin-Wallace, I found my passion for fitness. I began as a complete beginner, and my first workouts in a gym setting consisted of me wondering around the gym doing a few sets on almost every machine in the facility! When I began organized weight lifting, I weighed 150lbs at a height of 6 foot 2 inches. As I progressed and watched more experienced lifters, I began to self educate myself. I spent countless hours teaching myself about fitness, nutrition and would absorb any information that was thrown my way. After a year and a half of learning and lifting, I had gained almost 45lbs of lean muscle, and had discovered my true passion in life. I transferred to Wesley College in Dover, Delaware, where I declared my major as Exercise Science. During this time, I became certified as a personal trainer through the International Sports Science Association (ISSA) and had reached a point where I was taking my training to the next level. I was integrating nutrition into my exercise program, and realized this was my calling in life. I started my career as a trainer at Urban Active Fitness, and progressed from there into an independent setting, training clients privately on my own. While in Dover, I worked as a trainer at First State Health and Fitness, specializing in one on one training and boot camp style workouts. Over the last year I was a coach at Jim Karas Personal Training in Chicago, IL, and have now launched my personal brand, Kyle Long Fitness