THE PERSONAL TRAINER CONNECTION!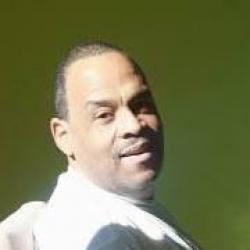 Specialties
Strength Building
Body Building
Weight Loss
Rehabilitation
Aerobics
Body Sculpting
Reflexology & Fitness Assessment
Certifications
Medical Assistant/Office Management - Certificate. Science Teacher - Exercise Physiology & Human Anatomy. Adult
Child
Infant CPR/AED. American Health Care Academy (647671).
ASFA - AMERICAN SPORTS AND FITNESS ASSOCIATION (CI
18512).
PADI - Open Water Dive (9311684928).
Personal Trainer Overview
Review medical history for risk factors by working with the client's Physician and Cardiologist first, before the exercise program commence. The Clients is required to complete various forms to establish a baseline for research.
Training Philosophy
Each Client or Patient with cardiovascular disease and (or) obesity primary goals is to improve physiological conditioning through exercise, diet, medical screening, and psychological profile review. The population I serve is adult, youth, and toddlers. An exercise prescription encompassed various exercise activities that create certain exertion levels to matched the client's or patient's present metabolic rate. Conducted one-on-one instruction regarding weight circuit training, aerobics, and weight management is essential in reaching the end result. Established a baseline of data through medical screening procedures to identify cardiovascular disease, blood chemistry, metabolic rate, muscular condition, and body fat. The initial testing required stress test and sub-maximal stress test during the training period, frequently take blood pressure and heart rate, analyzed the degree of flexibility, muscular strength and endurance, body fat analysis to determine ideal weight, assess the time period to lose the weight.
Education
Virginia Union University, Richmond, VA, - Urban Studies Medix School, Silver Spring, MD, Certificate - Medical Assistant. United States Sport Academy, Mobil, AL. (Completed an Internship in Sport Management) Exercise Testing Technician, Medical Fitness Center for Executives, Mobil Oil, Fairfax, VA; George Mason University Georgetown University Hospital, Washington, D.C. Assisted in Stress Testing, prepared the patient, vital sign, and prepare a report as Exercise Testing Tech.
Bio
Kenneth as Exercise Specialist (ES) has established the area's top isokinetic program at PFT with proven results since 1982. Kenneth has an extensive background in program planning and evaluation. He has worked with prevention programs at the Cardiac Rehabilitation Center at Georgetown University Hospital with Dr. Sam Fox, George Mason University, Mobil Oil Corporation and in various health/racquet clubs in the metropolitan area. His training and background in fitness includes College Physical Education Courses; Medical Assistance Program; Corporate and Executive Fitness Program Development; High School Teacher instructing Exercise Physiology and Human Anatomy; and prepare Exercise Prescription for cardiac patients and clients. His extensive background in medical and fitness industry enabled him to develop a proven exercise program that is thorough, safe, and a complete exercise program called – TOTALBODY WORKOUT ® since 1986.