THE PERSONAL TRAINER CONNECTION!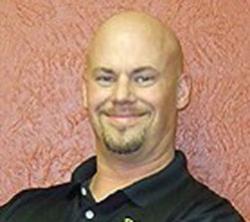 Specialties
Strength Building
Body Building
Weight Loss
Body Sculpting
Certifications
* ISSA certification * Apex Weight Management certification * New Leaf Metabolic certified * Core & Stability Level I&II * Dale Carnegie Leadership * CPR certified * Full liability insurance
Personal Trainer Overview
At Old School Fitness we believe in basic movements that stand the test of time. No fluff Guarantee workout programs. No frills, just good old fashion workouts. STARTER PACKAGE $150 FOR 6 SESSIONS
Training Philosophy
My name is Ken Karnack and I have been a certified fitness professional since 1996. I have noticed that year after year that most people prefer a personal trainer in a small studio or in home as apposed to the major health club chains.
Education
Penn State Business Fitness & Recreation Certified (city club Pittsburgh)
Bio
Ken has worked with numerous clients through out his 13 year career. Knowing the results of his methods, you should feel encouraged to contact us for a free consultation. Growing up the standard 100 pound weakling, I started working just after high school in 1986 and never looked back.. I gained over 80 pounds of muscle and now I help others get to their goals, no matter what.