THE PERSONAL TRAINER CONNECTION!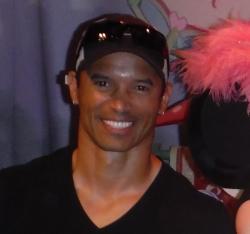 Owner
Ken Beck -
(512) 464-1212
Austin, Texas 78727
Trains both men and women.
contact trainer
Specialties
Strength Building
Weight Loss
Rehabilitation
Kick Boxing
Body Sculpting
Nutrition
Certifications
Corrective Exercise Specialist (CES) Fitness Nutrition Specialist (FNS) Youth Exercise Specialist (YES) Women's Fitness Specialist (WFS)
Personal Trainer Overview
Whether you're striving to become a better athlete or struggling to lose weight, Refuel Fitness has the knowledge and education to create a fitness program to help you reach your overall fitness and health goals. Refuel Fitness offers a variety of training styles to help you get the most out of every workout. I pride myself in providing diverse workouts with built in progressions to keep you inspired and motivated. Step into my indoor space structured for personalized workouts and total body fitness or I'll travel to you. I work with a wide range of clientele and draw upon varied modalities in General Fitness, Weight Loss, Strength and Conditioning, Muscle Building, Sports Performance, Functional Training, Injury Prevention, Rehabilitation, and Kickboxing. ​ Your first step is an assessment, which includes an in-depth medical and fitness questionnaire, body composition index, movement screen, postural analysis and metabolic rate measurement. Your coach will evaluate your history and objectives to create your personal roadmap. Since needs, goals and lives change, the conversation between you and your coach will play a vital role in your success. Because at the end of the day, it's about performing at your peak — while living your life.
Training Philosophy
"Train hard, live easy"
Education
Bio
I am and always have been passionate about health and fitness. My training methods are built around the unique abilities and goals of each one of my clients, with the aim of not only transforming bodies, but also enriching lifestyles. I am a fitness and nutrition coach in North Austin, TX and have worked with a range of clients from the morbidly obese to professional athletes. Most of my clients find me after being referred from a friend or after a person has tried everything else and failed. My approach to each client's case has changed the way they eat and exercise. I believe in an integrated, whole body approach. Flexibility and strength together creates balance. Proper nutrition and cardiovascular conditioning help to provide energy and good health. Exercise should be fun and make you feel alive and empowered. Together, we will work to change bad habits and negative self-impression and create a goal-based program that motivates you every step of the way!