THE PERSONAL TRAINER CONNECTION!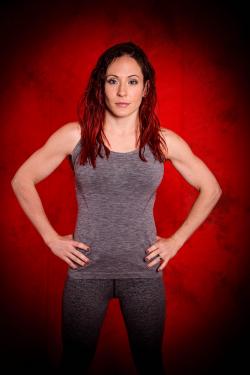 Kelly Barrett at FlexK.O. Fitness
kelly barrett -
(512) 906-6375
Austin, Texas 78729
Trains both men and women.
contact trainer
Specialties
Strength Building
Weight Loss
Aerobics
pregnancy
Certifications
-National Academy of Sports Medicine Certified Personal Trainer -National Academy of Sports Medicine Fitness Nutrition Specialist -National Academy of Sports Medicine Corrective Exercise Specialist -International Sports Sciences Association Certified Fitness Trainer -National Academy of Sports Medicine -Cardiorespiratory Training for Sports Performance -National Academy of Sports Medicine Senior Fitness Specialist -National Academy of Sports Medicine Weight Loss Management -Heartsaver First Aid
CPR & AED
Personal Trainer Overview
When you train with me, you get more than just a good workout, you will develop a better quality of life. I will use a realistic approach to get you to your goals and I'll teach you small changes you can make, and stick with, to help you maintain your progress. And unlike other trainers, I will be there to support you outside of your sessions. I don't believe in cookie cutter programs so, your workouts will always be designed specifically for you. However, for most goals, resistance training, a healthy diet, and cardio are all needed.
Training Philosophy
Exercising and eating right isn't just about being healthy- it gives you a better quality of life. And at the end of the day, it isn't really about the number on the scale, it's how you feel about yourself that matters. A well rounded fitness program should include resistance training, some form of cardio, and a healthy "diet". There are many different ways to implement these factors and I use a variety depending on my clients' needs. I love total body exercises because you can really cut back on time spent in the gym that way, and most people want to be in and out as quickly as possible. I also cycle my clients through different phases so they don't get bored and they continue to see results. I really try to make everything as enjoyable as possible. That doesn't mean you won't have to do push ups because you hate them, it just means I'll keep it in mind. Most people won't do something on their own if they really hate it, so I use a similar method with the nutrition aspect as well. I believe anyone can make small changes to their eating habits, and it can really make a big difference.
Education
-Trained over 5,000 personal & group fitness sessions -Certified Personal Trainer since 2010 -Previously a Master Trainer at 24 Hour Fitness -National Academy of Sports Medicine Certified Personal Trainer Workshop -Heartsaver First Aid, CPR & AED -Fitness during pregnancy -Long distance running -Functional training -Weight loss management -Nutrition for weight loss, athletes & general population
Bio
Born and raised in Austin, a city of fitness, and with parents that were both marathon runners, you could say I was made for this lifestyle. As a child, I tried nearly every individual sport- that doesn't involve a ball. I was on a competitive swim team for 11 years, and ran cross country and track in high school. I got lazy after high school, but I eventually found my way back to running and exercising in 2007. At my peak I was running 15-22 miles a day! That's when I developed my passion for fitness and decided to become a trainer. Since becoming a Personal Trainer in 2010, I've trained over 5,000 sessions. I started out at a big chain gym and left a few years after becoming a Master Trainer, and that's when I started FlexK.O. Fitness. I love helping people reach their goals and watching them become stronger, healthier, and more self-confident. I specialize in weight loss, general health and fitness, nutrition guidance, fitness during pregnancy, HIIT (high intensity interval training), and long distance running. I love the saying "If you love what you do, you never work a day in your life," it describes how I feel about my career perfectly. When I'm not doing some form of cardio or weight lifting, I enjoy reading health related books so I can stay up with the ever changing information out there. Every day I try to be a little bit better of a person than I was the day before, whether I'm stronger, smarter, faster, nicer, more optimistic, the possibilities are endless. If you're looking for someone to yell at you or run you through a cookie-cutter program, I'm not the trainer you want. But, if you want a trainer that will encourage you and push you to succeed, using a realistic approach- Give me a shot, you won't be disappointed!