THE PERSONAL TRAINER CONNECTION!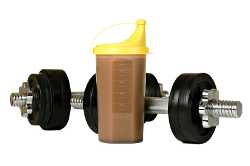 Keener Fitness
Kellie Keener -
(770) 656-9709
Friendswood, Texas 77546
Trains both men and women.
contact trainer
Specialties
Strength Building
Body Building
Weight Loss
Personal Trainer Overview
Each client that comes through the door is unique and it is important to take that into consideration when designing a training program that fits their needs, goals, training, experience, etc. A typical workout will include a 5-10 minute warm up (light cardio and stretching), 45 minutes of resistance training, and a 5 minute cool down. In the workouts, I will incorporate a number of techniques including supersets, high intensity interval training, circuit training, upper and lower body workouts, as well as incorporating functional exercises such as battle ropes, hammer slams, push sledge, and medicine ball slams. Each exercise and its components will carry over into a clients activities of daily living.
Training Philosophy
In order for real transformation to occur, there needs to be a transformation of the mind, body and soul. My training methods, include weight training, nutrition, balance and flexibility, high intensity interval training, circuit training, and functional movements. I motivate clients by telling them about my own personal transformation story, encouraging them and reminding them why they started. I will not only provide clients with an training program designed to fit their needs and goals, but I will also provide nutritional guidelines for them to follow as well as a number of tricks up my sleeve to help manage various stressors that has made it difficult to succeed in the past.
Education
Master of Science, Exercise and Health Science -University of Houston-Clear Lake Classes -Applied Exercise Physiology: Neuromuscular -Applied Exercise Physiology: Cardiopulmonary -Biomechanics -Sports Nutrition -Sports Medicine -Peak Performance Graduate Research Assistant -Lead graduate student researcher on a federal grant from the National Space and Biomedical Research Institute. -Calibrated and operated metabolic cart. -Calibrated and operated Vicon Motion Capture system. Processed motion capture data. -Led subject recruitment and scheduling effort. -Assisted in data entry and analysis.
Bio
I grew up in Clear Lake, Texas where I suffered from epilepsy until I was about 16. I was always incredibly lethargic and had zero muscle definition growing up. I was pretty much having seizures 24/7 so growing up I had really bad depression, social anxiety, weight issues, and sleep problems. Regardless of my epilepsy, I still managed to play a number of sports including soccer, swimming, ballet, and horseback riding which I loved. When I was 16 my family moved to Acworth, Georgia where I would finish out my high school career. My parents took this opportunity to homeschool me so I could catch up with my age group (I was 3 years behind) academically, physically and socially which was successful. After finishing high school, I moved back to Clear Lake where I would begin college ultimately earning both a Bachelor's and Master's degree in Exercise Science. Fitness was my saving grace. It helped me cope and manage a variety of issues such as depression, ptsd, anxiety, etc., and I was able to start building and developing strength that was not there before. I started really lifting and training in 2013 and I fell in love with it! There was a switch that went off where I no longer had to force myself to exercise because I had to in order to lose weight but I wanted to because I was physically capable of doing so. Now, just the thought of not exercising is unbearable. Throughout my training career, I have experience training people who have an unhealthy relationship with food based off of my personal experiences of what has and has not worked for me in the past. I have a number of tricks up my sleeve for managing that as well as issues such as depression, anxiety and ptsd. When I started eating better and then designing challenging and fun workouts, all of that was significantly diminished (if not eliminated) so it was no longer taking over my mind. For the first time in quite a while, I was in control of my mind, body and soul. I had been transformed in just a matter of months. That is why I decided to become a trainer. I want others to know that they can be successful no matter what their situation is, what their goals are, or what they have been through. This is my passion so I will do everything in my power to motivate and inspire each client to keep pushing so that they can be successful. I will not only design customized training session, but I will also provide my nutritional recommendations for their goals as well as frequently checking up on them to see how well they are following and liking the program and offer any advice if they are struggling. With my guidance, I am confident that you will reach your health and fitness goals in a matter of months so you can start feeling healthier, happier, and stronger than ever before and I will be with you every step of the way!