THE PERSONAL TRAINER CONNECTION!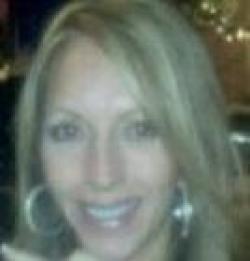 Specialties
Strength Building
Weight Loss
Rehabilitation
Yoga
Aerobics
Spin
Body Sculpting
running Coach Certified Body Sh
Training Locations
home
work
gym
studio
outdoor
United States
Certifications
WITS ACE Certified Body Shred instructor CPR Certified
Personal Trainer Overview
My training methods are unique to each individual depending on their needs and goals. I can train you at your home, office, park, or gym. No fee contracts. Pay per session if you prefer. I work with men, women, children, and the elderly. Whether you have 30 minutes or 1 hour, i can help you!
Training Philosophy
I am a patient, caring person dedicated to helping you see the progress you want. Whether that is weight loss, strength, toning, stretching, or managing everyday tasks. I am a workout fanatic but i believe in moderation. i love chocolate & Pizza!
Education
I'm a certified personal trainer through WITS and ACE. I am a certified Jillian Michaels Body Shred Insructor.
Bio
I've always been passionate about fitness, the outdoors, and keeping the ones i love healthy. I'm a runner and have run several marathons, half marathons, 5k & 10k races. i'm friendly and patient and would love to help you achieve your fitness goals!