THE PERSONAL TRAINER CONNECTION!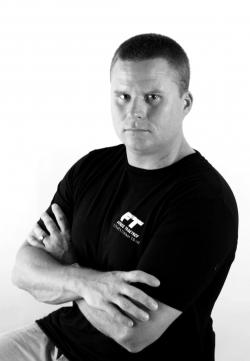 Specialties
Strength Building
Weight Loss
Body Sculpting
Nutrition
Personal Trainer Overview
No gimmicks, no overnight promises. Just plenty of real results. If gimmicks and fad diets worked, you'd see a lot more people in much better shape. The fact is, getting fit takes time, skill and focus. You still have time, and with your Fitness Together Personal Trainer, you'll also get the skills and focus—just like thousands of other Fitness Together clients who have already reached their goals.
Training Philosophy
About Our Approach to Personal Fitness Training At Fitness Together, we produce results from one simple formula: one client, one trainer and one goal. Our staff of certified personal trainers will create and implement an effective exercise routine centered around three main components: * Resistance training * A cardiovascular routine * Proper nutrition guidelines In designing a custom fitness program with a Fitness Together personal trainer, you begin to understand why our clients keep at it long after others have dropped out of their gym. Our personal trainers help you teach your body to function more efficiently and effectively, while avoiding the inconvenience and distractions of a regular gym. You have your own fitness goals. * Lose weight. * Lower your blood pressure. * Run your first marathon. * Improve your golf game. * Keep up with your grandchildren. The possibilities are endless. At Fitness Together, you'll get a workout designed for you and a certified personal trainer who will push you just hard enough to get the results you've been looking for. Since 1983, hundreds of thousands of clients have experienced the positive results of working with a Fitness Together personal trainer. Our personal fitness training studios have helped men and women of all ages, from 12 to 95 years of age, live a better life.
Education
Army, Bachelors of Science in Education
Bio
Keith Cooper Owner/Manager BSE UWW ISSA Certified Fitness Trainer Nothing is better than a client who calls you up after they having a great check up with their doctor. Their cholesterol has dropped forty points, they have lost 15 pounds, and they can't wait to tell as many people as they can about the professional services and results they have achieved at Fitness Together.