THE PERSONAL TRAINER CONNECTION!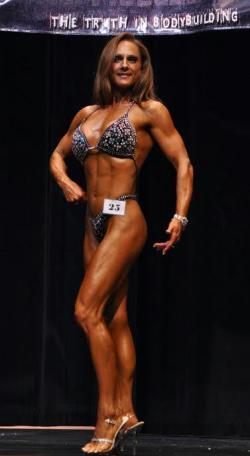 THRIVE FITNESS with Personal Trainer KAT VIGER
Kat Viger -
(248) 259-5922
Huntersville, North Carolina 28078
Trains both men and women.
contact trainer
Specialties
Strength Building
Body Building
Weight Loss
Rehabilitation
Aerobics
Body Sculpting
Nutrition Coach, Contest Prep
Certifications
NASM National Academy of Sports Medicine Certified Personal Trainer Nutrition Specialist ACE American Council of Exercise Certified Personal Trainer
Personal Trainer Overview
Health and fitess professional who provides personalized fitness and wellness programs using mind and body philosophies to assist clients in reaching and maintaining fitness goals. Specializes in nutrition, rehabilitation and contest preparation.
Training Philosophy
Life is too short to be unhappy in your own skin, it's time to be the BEST you, YOU can be!! I live to motivate people to achieve just that, and LOVE LIFE and themselves. I will give you all the "tools" you need to build your confidence and self assurance, Inside & Out. Every body/mind is different and should be approached and trained accordingly. I will develop personalized fitness/nutrition programs and assist you in achieving/maintaining your goals. I train/educate all ages and fitness levels in home or in a gym, and believe every session should be a new and exciting adventure!! Remember, it's a LIFESTYLE CHANGE, are you READY to CHANGE YOUR LIFE?
Education
Bachelor of Science Health Administration Davenport University Madison Heights, MI Certificate Nutrition Specialist Oakland Community College Auburn Hills, MI
Bio
Every since I was a little girl I admired and wanted to be a "fit" adult rather then the unhealthy model "skinny" look. My first job was teaching aerobic classes in high school and I've pretty much worked in gyms since then. Although it would seem as if maintaining a lean physique would come easy, I struggled with an eating disorder for years. I truly understand how thoughts of food and binging can rule your life. Through education, a good support system and self-exploration I have overcome that defeating mindset and dedicated my life to helping as many people as I can to live a self-fulfilling life inside and out.