THE PERSONAL TRAINER CONNECTION!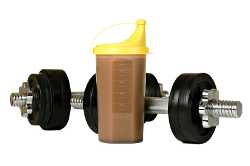 Specialties
Strength Building
Body Building
Weight Loss
Yoga
Pilates
Aerobics
Zumba, stretching, HIIT, circuit
Certifications
AFAA Group Certification CPR & First Aid Zumba® (Toning
Sentao
Kids
Pro Skills) pilates Piloxing® PortDeBras® Chi-Toning
Personal Trainer Overview
I will conduct the training based on or needs and experiences and your fitness level. You don't have to do hours and hours of cardio if you want to loose a weight - I'll show you shorter and much funnier methods how to enjoy your journey to your dream body.
Training Philosophy
Any movement is better than none! I believe that fresh healthy food and a some movement leads to a healthy life. I do not train because I want to look awesome, I train because I want to feel awesome! You don't need any strict diet or using number of supplements, a healthy fresh meals is the right way. In training I like to combine weight training with HIIT (high intensity interval training) which I believe is the best combination when you want to loose some weight.
Education
Masaryk University in Brno, Czech Republic - bachelor's degree in Sport & Management
Bio
My name is Karolina and was born in Brno, Czech Republic. I live in Houston, TX since 2014. I've been doing sports, dancing, doing ballet and gymnastics since I was a little child, it was my hobby, later it became my passion and my job. Now I'm a part-time fitness instructor. In my free time I love running or going to a gym, I love any kind of movement, sport is my life ;) I studied Faculty of Sports (majoring in Sports & Management) in Brno, Czech Republic on Masaryk University. It gave me a great overview in kinesiology, human anatomy, nutrition and many others. In Brno, Czech Republic I worked as a pilates, jumping and Zumba® instructor in the best fitness centers. I'm also a Zumba® Jammer which means I conduct sessions for Zumba® instructors and teach them new routines and give them new inspiration and motivation. With this role I travelled all around the Europe and also US. I'm very interested in nutrition and healthy and food planning. At this moment I'm expecting our baby girl and still teaching my Zumba® classes and going to the gym staying active. I'll be very happy if you choose me as your personal trainer so I can be part of your journey to your dream body!