THE PERSONAL TRAINER CONNECTION!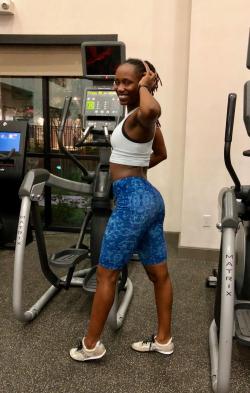 Specialties
Strength Building
Weight Loss
Yoga
Pilates
Aerobics
Training Locations
home
work
gym
studio
outdoor
Certifications
ISSA CERTIFIED (Personal Training
Group Training)
Personal Trainer Overview
iSweat Fitness takes pride in helping create a healthier lifestyle for its clients. Joy, the owner, uses High Intensity Training, along with Pilates and Yoga to create a workout that is effective and possible for all levels.
Training Philosophy
iSweat's philosophy is first to believe that being healthy can be fun and IS possible. Second we believe in creating workouts for each level. Joy understands that we all start at different levels but have the capability to become stronger and harder as training continues overtime. iSweat's main philosophy is understanding that this all is a process that will take time. We don't believe in quick fixes, but developing healthy habits to sustain the lifestyle.
Education
Joy is a traveling trainer and also conducts group classes as gyms in North Houston. She is well trained in Group Training, Beginner Yoga, High Intensity Training, and Barre training as well.
Bio
Joy has been training for over four years in North Houston. She decided to take training serious after graduating with an English degree from Sam Houston State. She wanted to create iSweat Fitness for individuals who may be intimidated by the gym. She created workouts that were fitting for the clients level and eventually begin taking that training to different gyms as well. Now Joy works at Infinity Solutions located in Humble Texas, as well as BARRE AND nutrition IN Shedenovah Texas. Joy just wants to bring healthy habits into the homes of all women. She understands the ability of the body and only wants to encourage individuals to believe in the amazing things we are capable of! She loves new clients and cant wait to build!