THE PERSONAL TRAINER CONNECTION!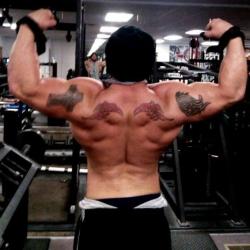 Specialties
Strength Building
Body Building
Weight Loss
Rehabilitation
Body Sculpting
Personal Trainer Overview
VIGLIFE* NEW in Columbus Ohio. Its name derives from the word Vigorous which is defined as being strong, healthy, and full of energy. Quality Training
Training Philosophy
Tired of feeling lazy and worthless? Do you seek motivation? Wanting to change your image and go for a healthier, better feel in your life? - VIGLIFE was created for you. Designed to help you stop making excuses about small things in life and make a difference for yourself and more importantly your life. Be the change you want to be. VIGLIFE can offer an unforgettable experience with amazing results meeting every individuals goals. I demand that you progress and expect none the less. -Through a variety of training techniques and years of designing training programs, its evident that regardless of your needs VIGLIFE will be the most effective and affordable training for you. Don't like to travel? No Worries I will come to you or your facility. Not everyone is comfortable in a gym atmosphere and may suffer from slight anxiety with the idea of training in public. VIGLIFE is willing to meet your needs when ensuring your training experience. (Travel rates apply) **Already in shape? Feel like a fitness buff or gym rat already? - I DARE YOU AND CHALLENGE YOU to train with VIGLIFE. Experience the intensity yourself and try and keep up. I guarantee this special breed a lifetime experience. Let me help you break that plateau or shatter your personal records. VIGLIFE is a firm believer in results through hard work and determined minds. Nothing is easy is in this lifestyle, that's why motivation and proper training is key. VIGLIFE is your motivator and a vessel for your success. **Playing sports and in need of Strength and Conditioning, Power and Size, Speed and Agility? VIGLIFE is here to help you progress and be that better athlete. Whether the whole team or individually, VIGLIFE can create a periodized program for any part of the season creating the best results for a true champion. **VIGLIFE also helps you with your diet, the most important part of your training and fitness program. NO DIET? BAD EATING HABITS? Let VIGLIFE change your way of eating and increase your health through eating REAL and AFFORDABLE foods instead of processed, fake, and fatty garbage. ~BE VIGOROUS W VIGLIFE~ VIGLIFE created by Joshua Earwood. ISSA CPT.
Education
ISSA- Certified Personal Trainer-2015 BBA-Bachelors in Business Administrations and Marketing at Morehead State University , Caudill College of Business- 2009
Bio
Born in Ashland KY. Got into fitness my senior year of high school and have been addicted every since. Went to Morehead State, Morehead Ky to study marketing and continue bodybuilding. Recently moved to Dublin OH 3 years ago where I met my beautiful girlfriend and her awesome son. I love to help people improve their lives and exceeding their goals. I live for it. CHECK ME OUT AT: https://www.facebook.com/VIGLIFE http://www.issacertifiedtrainer.com/viglife