THE PERSONAL TRAINER CONNECTION!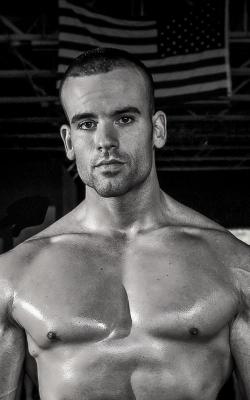 Fabi Elite Fitness
Johnatan Fabi -
(860) 540-4625
Wethersfield, Connecticut 06109
Trains both men and women.
contact trainer
Specialties
Strength Building
Body Building
Weight Loss
Rehabilitation
Aerobics
Body Sculpting
Massage
Training Locations
gym
studio
online training programs
Certifications
ISSA- Certified Fitness Trainer CEU-Specific Nutrition American CPR Care Association- BHLS/CPR: Adult
Child
Infant & AED Training
Personal Trainer Overview
If you want to look and feel your absolute best, I can help. As you probably know, countless studies have found a direct link between your fitness level and your overall confidence and happiness. But instead of using a "one size fits all" approach to fitness, I design a unique plan that is custom-tailored to fit your exact goals and needs. Dilivering your workouts with one on one and group training allong with a revolutionary online system that will, track your progress and make changes to your program.
Training Philosophy
If you're motivated to get healthier and stronger, you've come to the right place. As an ISSA-certified fitness professional, I can help you set realistic goals and transform your health and your life for the better. I can help you look and feel your best. And I can help you enjoy yourself along the way! With motivating workouts for what ever your goal is, and a constantly changing program so your workouts don't get stale and boring. I will provide you with all the tools to be successful at acheaving your goals.
Education
ISSA- Certified Fitness Trainer CEU-Specific Nutrition American CPR Care Association- BHLS/CPR: Adult, Child, Infant & AED Training Personal training director of LA Fitness OCB bodybuilder and Boston Battle of The Naturals champ 2 years in a row for the Jr class. NPC men's physique competitor Fitness model
Bio
My name is Johnatan Fabi I am the owner of Fabi Elite Fitness. I started my business with the intent to help others live healthier and get them results they never thought they could! I want to help you build your dream body, get healthier so you can enjoy life and really embrace fitness as part of your every day living. I got into the fitness industry after making my own life style change, I went from being a high level athlete to down right out of shape and unhealthy. I knew i needed to make a change and and i never looked back! I lost 60lbs in that year and made fitness my life.