THE PERSONAL TRAINER CONNECTION!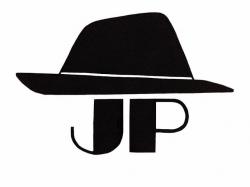 Specialties
Strength Building
Body Building
Weight Loss
Rehabilitation
Body Sculpting
powerlifting
Certifications
NASM PT- CPR & AED- NASA POWERLIFTING
Personal Trainer Overview
I am very thorough on teaching the fundamentals of proper form and the importance of an adequate dietary regimen. I design templates based on what my client's goals are, while still being cautious of their limitations. Every goal should be progressive, so every step to achieving them must be also. I pride myself on continuing my education with the newest fitness discoveries, thus furthering the advancement of my methods and techniques.
Training Philosophy
"Know the difference in wanting to stop and needing to stop."
Education
I have been a nationally certified personal trainer for almost 10 years, with a background in dietary guidance and powerlifting. I have been educating people through fitness for almost 13 years. I am a 5 year running national NASA POWERLIFTING record holder in the pure unequipped men's bench press for the 165 lb weight class with a raw bench of 363.76 lbs. I have trained semi-pro football players, college athletes, cheerleaders, ballet dancers, drill team instructors, head trainers of associated clubs, lawyers, bodybuilders, and brain surgeons to name a few. I have also been a head powerlifting judge at various high school meets. I have been a spot trainer for two Dallas Cowboy cheerleaders, and one runner up. I have helped prep bodybuilders for contests with diet, shaping, and posing during the off-season and weeks out. I also have experience in cross training and various group fitness boot camps.
Bio
My name is John Perry, and I was born and raised in a Christian home by my grand parents and amazing dad in Tyler, TX. My spark into the fitness world began 18 years ago when I won runner up in my first powerlifting meet, at the age of 14. Ever since, i have been hooked on continuing my fitness goals and helping others achieve theirs. I am a national record holder for NASA POWERLIFTING, and have experience with all types of athletes. I am known as the fedora trainer, as I am almost always donning my signature black fedora. I love people and I am very outgoing. Fitness should be an important part of everyone's life, no matter what level you are on. You are going to be as healthy as you allow yourself to be, and I enjoy motivating people to that realization. I have been very blessed to have this opportunity to reshape lives and I look forward to hearing from you.