THE PERSONAL TRAINER CONNECTION!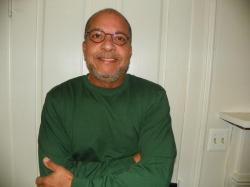 Specialties
Strength Building
Body Building
Weight Loss
Aerobics
Certifications
NBFE CPE NCCA
National Commission for Certifying Agencies.
Personal Trainer Overview
Heart, Muscle, Nutrition Fitness. Access, design, and instruct! The main purpose of a personal fitness trainer is to guide the client from point "A" your current physical/health condition to point "B" your physical and health goal. It's called bridging the gap.
Training Philosophy
There are no magic pills, magic exercise equipment, no magic 1, 2, 3 supplements. It's about dedication, work and persistence. You really want to get in shape, you need to put the entire package together; cardio workout, weight lifting, and proper nutrition. The key player here is nutrition. You must change your attitude about food. How much you eat, what you eat and even when you eat. I liked working out so much and getting in shape I decided to become a personal fitness trainer. I am 62 years of age, lost 26 lbs of fat, put on 6 lbs of muscle in one year. In the best shape of my life. Oh! did I mention I have multiple sclerosis? If I can do it so can you.
Education
L.I. Lutheran High, Brookville, New York. Concordia College, Bronxville, New York. I have a national personal fitness trainer certification through NESTA, National Exercise Sports Trainer Association out of CA.
Bio
Like mentioned previously I have Multiple Sclerosis but thanks to my Lord and Savior Jesus and a wife who encouraged me to start working out and stay with it I have change my physical well being. I am a retired Park Ranger who had to leave service early due to the illness but I have not looked back. We currently perform fitness training for the City of Wytheville, VA.