THE PERSONAL TRAINER CONNECTION!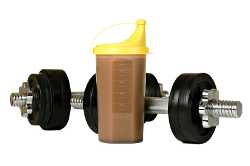 Certifications
International Sports Science Association - Certified Personal Trainer
Personal Trainer Overview
Fitness and health have always been important to me, although I was never a serious athlete. A few years ago I had the opportunity to combine my interest in fitness with my experience in business, and I opened My House Fitness, which is a private studio where we do personal training.
Training Philosophy
Personal training is the most effective way to lose weight. I believe that nutrition, diet, and physical fitness are all key elements of overall good health, and love helping people achieve their fitness goals.
Education
MBA - University of Nebraska, BA - University of Northern Iowa
Bio
Originally from the Midwest, I've been living in the Dallas area for over 15 years. While I have never been a serious athlete, fitness has always been important to me, and sports are a big part of my family.