THE PERSONAL TRAINER CONNECTION!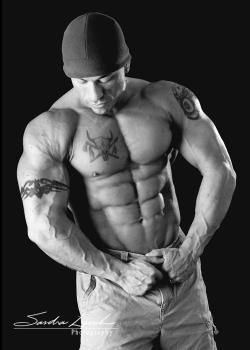 Flower Mound Personal Trainer and Wellness Coach
Jesse James Leyva -
214-995-0593
Flower Mound, Texas 75022
Trains both men and women.
contact trainer
Specialties
Strength Building
Body Building
Weight Loss
Body Sculpting
Athletic Training, Figure, Bikin
Personal Trainer Overview
When you think about it, taking time for yourself isn't selfish at all. From achieving weight loss goals to improving nutrition, to building a healthier body through strength training, you can create a better life - and that is good for everyone around you. Your daily choices impact your health, and you can learn how to make the right choices to achieve your goals through Personal Training. Flower Mound's Jesse James Fit has Personal Training programs for every level of fitness; and each one is designed to help you safely achieve optimum results at the right pace for your body. This is more than run-of-the-treadmill Personal Training. Flower Mound residents can now reach new goals with Jesse James Fit, where your Personal Trainer is devoted to improving your health and changing your life.
Training Philosophy
You didn't choose your body - but you can choose your health. Stop blaming your genes, childhood obesity, or weight loss difficulties of the past, and start making changes for a better life. Nutrition and exercise habits start at home and are passed down to your children. Choose to change to a healthier lifestyle that gets the whole family involved with Group Training. Flower Mound's Jesse James Fit lets you create a healthier lifestyle, achieve your weight loss goals, and have fun getting fit as a family. It is the perfect way to connect with the ones you love, while starting a family tradition of better health and a better life.
Education
Extensive studies in sports nutrition, explosive and reactive training. Founder of Pain Tolerance Training for endurance athletes. Bodybuilding, Bikini, Figure Preparation Specialist, Sports Conditioning Specialist
Bio
With more than fifteen years of experience in fitness, Jesse James Leyva has appeared in Reps Magazine and Muscle Mag, and won awards in many fitness competitions, including First Place and Winner of the Overall Men's Division in the 2010 NPC West Texas Classic, Winner of the 2006 Middleweight Division of the Texas State Championship, and third place in the 2009 Excalibur National Bodybuilding Championships.Local residents recently awarded him Best Personal Trainer in Denton County for 2010 - The News Connection. Jesse's proven methods, passion, and discipline have earned him a strong reputation in Professional Athlete Training, Bodybuilding and Consulting - and his uncompromising love for people leads his work at Jesse James Fit. Throughout his years working in the industry, Jesse discovered a desire for a different kind of fitness environment - one where Personal Training was truly personal. He wanted to create a place where individuals could find long-term solutions for sustained health and fitness. Health enthusiasts and ordinary people everywhere were looking for more than strong muscles. They needed healthy bodies, minds and lifestyles. He created Jesse James Fit to provide personal attention and serious results in an energetic, positive environment. Jesse's programs for Personal Training, Athlete Training, Strength Training, Weight Loss Training and Group Training are custom tailored to YOUR goals. Flower Mound's Elite Personal Training is home to our training center, where Jesse personally works with each trainer, teaching unique, effective systems that guarantee results safely. Jesse's goal is to instill his passion for health, happiness and positive change in every person he meets . Contact us today to get started. www.jessejamesfit.com Jesse James Leyva- 214-995-0593 begin_of_the_skype_highlighting              214-995-0593      end_of_the_skype_highlighting begin_of_the_skype_highlighting              214-995-0593      end_of_the_skype_highlighting begin_of_the_skype_highlighting              214-995-0593      end_of_the_skype_highlighting