THE PERSONAL TRAINER CONNECTION!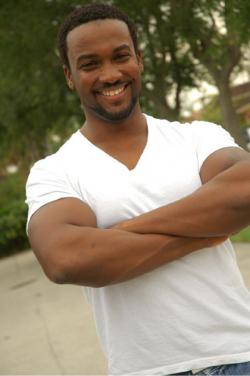 A Fitness Program Designed Exclusively For You!
Jason Jones -
786-239-5300
Miami, Florida 33186
Trains both men and women.
contact trainer
Specialties
Strength Building
Weight Loss
Aerobics
Body Sculpting
Boot Camp
Certifications
- International Fitness Association- Certified Personal Trainer & Aerobics Instructor - NCSF Member
Personal Trainer Overview
So, why would you choose X3 Fitness? Well, if the only other option is complacency, then why not? You have a strong desire to succeed. X3 will give you a sense of community. You crave more than you can achieve on your own. You need a team; a family. Somewhere you fit in. We will hold you accountable for every session, every repetition, every calorie, and will help you become the person you were always meant to be. Though it won't be easy, you won't be alone. And for that very reason, you will achieve extraordinary results. You will love seeing your own transformation, as your friends and family compliment you on the positive changes in your attitude and physical appearance. But most importantly, X3 Fitness is something to be proud of achieving. It's not going to be easy, but it will be well worth every second that you spend with us! Your journey to great health begins with a desire to commit. Because of our results-driven environment and excellent trainers, you will succeed. Whether you're a rookie to working out, or you've just taken a hiatus for some time because of a lack of motivation… no matter what your excuses have been prior to today… wash them away and make a commitment to yourself. YOU CAN DO IT and X3 Fitness can't wait to help you.
Training Philosophy
As a member of X3, you are one of us. We will not allow you to fail. No one will be left behind. We care more about your success than you do. We've come to understand through experience that if you could do it on your own or if you wanted to; then you would've already done it. The fact is you have a desire – just like most everyone – to be part of something great.
Education
Bio
congrats on taking the first steps to a healthier and more fit you! In my teenage years, I was in sad shape – overweight and very self-conscious—to the point that I couldn't look in the mirror without a shirt on. I was that kid you knew that everyone made fun of because of the way he looked. Then, I discovered the benefits of fitness and weight training in my early twenties. Fitness provided a way for me to discover my strengths and weaknesses; it has been an outlet for dealing with stress, and a way to live a more fulfilling life. After High School, I enlisted in the U.S. Navy and served five years training with the Marine Corps as a Field Combat Medic. During my enlistment, I learned the mechanics of the human body in combat and stress-induced environments. This firsthand experience taught me to believe that you are capable of achieving anything you commit to and that everyone has unsparing potential. The Marines allowed me to acquire the knowledge, motivation, confidence and discipline that lead me to realize that becoming a personal trainer was my calling in life. In no other career could I build quality relationships, while helping people become more motivated, confidant, healthier, stronger, and well balanced. I have an outgoing personality, and my firm, yet attentive, training style has helped many clients reach their goals quickly and effectively. In addition, my thirst for knowledge keeps me up-to-date with the latest training techniques. I would love to share my passion, joy, and expertise in health and fitness with you. And remember, "Your only easy day was yesterday!" So lets get to it and do it!