THE PERSONAL TRAINER CONNECTION!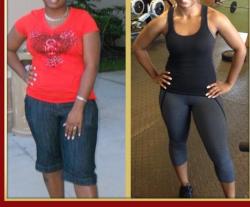 YESTERDAY YOU SAID TOMORROW
jasmine thurston -
(239) 896-7177
Naples, Florida 34112
Trains both men and women.
contact trainer
Specialties
Strength Building
Weight Loss
Aerobics
Body Sculpting
interval training, core strength
Personal Trainer Overview
Self-discipline is the #1 key to success. When it comes to exercising and eating healthy though, it can be hard to stick to a workout routine and nutritious diet. Sometimes, all it takes is having a trusted friend by your side to keep you motivated and on track. That's where I come in! I'm Jasmine, your personal trainer. Nice to meet you! Tell me a little bit about yourself. What are your health and fitness goals? How do you want to look? How do you want to feel? What's holding you back from getting to where you want to be? I'll create custom workout routines that fit your fitness level and your schedule. I'll send you helpful reminders of training sessions, a full breakdown on your past and upcoming workouts, tips on healthy eating, and even a nutrition plan that suits your taste! I'll be your biggest cheerleader! I'm with you every step of the way as you achieve your health and fitness goals. Not just for the short term, but for the long term. It's a lifestyle :-) So, do you want to live a more healthy life? Want to lose weight, get fit, and look great? Want your body to look, function, and feel the way it was intended to? Want a happier, healthier piece of mind? All of the above?! Shoot me an email!! NEW YEAR, NEW YOU
Training Philosophy
My goal as a personal trainer is to motivate, inspire, and educate others about the benefits of exercising and living a healthy lifestyle. Health and fitness is more than just your appearance; exercising makes us feel better and live healthier. With patience and persistence, anyone can achieve realistic goals, including high self-esteem, confidence, and the body you desire. I strive to create a personal relationship with all my clients. I'm here to provide encouragement, confidence, motivation, and strength, to help you reach your fitness goals!
Education
AFAA, CPR, CROSSFIT BACKROUND
Bio
For as long as I can remember I have always been active, playing sports, running and just enjoying life. Being an athlete introduced me to training at an early age. I took this love of fitness and became a personal trainer.