THE PERSONAL TRAINER CONNECTION!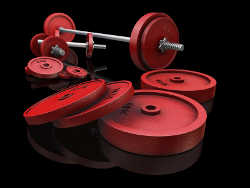 OMG! Fitness
Jacklyn Norris -
Winston Salem, North Carolina 27106
Trains both men and women.
contact trainer
Specialties
Strength Building
Weight Loss
Body Sculpting
Certifications
Certified Personal Trainer
ACE Weight Management Specialist
ACE IDEA member
Personal Trainer Overview
OMG! Fitness is a one stop shop for health and fitness. I specialize in body weight training and nutrition coaching. I also focus on helping individuals with disordered eating patterns and the morbidly obese.
Training Philosophy
I believe our outside is often times a direct indication of how we feel about ourselves. I want to teach you how to love and respect your body no matter the size it is. Not everyone is supposed to be a size 2; Ill teach you how to be a size YOU! I WILL NOT put you on a diet, I WILL NOT fuel unrealistic expectations. I WILL teach you everything I know about fitness and nutrition so that you can start being happy and living a healthier lifestyle.
Education
Certified Personal Trainer, ACE Weight Management Specialist, ACE
Bio
Although I have be physically active or an athlete most of my life, I too have struggled with my weight and my relationship with food. I get it. I am a wife, a mother, a daughter, a friend, a breadwinner - all these roles demands time, energy, and mental presence that sometimes we don't have. So often we as women put ourselves last. Its ok to think about you because when you are happy - everyone who loves you will be!