THE PERSONAL TRAINER CONNECTION!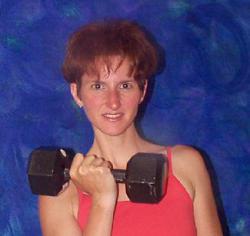 The Fit Life--a well-rounded way of living
J.J. Kunkle -
937-608-3145
Bellbrook, Ohio 45305
Trains both men and women.
contact trainer
Specialties
Strength Building
Weight Loss
Kick Boxing
Running
Personal Trainer Overview
Living "The Fit Life" is all about leading a well-rounded life. Fitness isn't just about exercise, it's also about eating healthy food, and keeping yourself fit mentally and emotionally (and exercise certainly helps with that)! The Fit Life, LLC is a new company in Bellbrook, OH. We offer personal training, yoga and bootcamp-style outdoor group fitness programs. Soon we'll be adding a certified holistic nutrition consultant who can help you combine a healthy exercise program with healthy eating--the right kind of eating for the way you live your life. (No supplement sales pitches. Just picking the right kinds of food for your life).
Training Philosophy
I believe fitness encompasses being physically, mentally and emotionally fit. It includes exercise, nutrition, and self-awareness. I want to challenge you to be the best you can be. I like to develop workouts that use minimal equipment, so you can be fit inside the gym or out.
Education
B.A. in English M.S. in Communications Fit Physique Quality Personal Trainer Program (www.fitphysique.org) (60 hours of classroom and hands-on training) Currently pursuing a certification in Holistic Nutrition Consulting from the American College of Health Sciences (www.achs.edu)
Bio
I am an avid runner and cyclist. I love being in the great outdoors and actively seek outdoor adventures--from caving in Puerto Rico to rock climbing in the Blue Ridge Mountains.