THE PERSONAL TRAINER CONNECTION!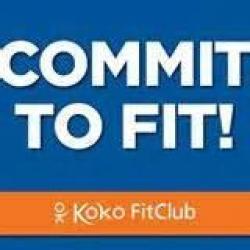 Specialties
Strength Building
Weight Loss
Aerobics
Personal Trainer Overview
Koko FitClub of Nashua is the first health club that uses technology to bring strength training, cardio exercise and nutrition planning together in one place, customized precisely to your body and goals. We call it Koko FitClub of Nashua Smartraining. It's fast, motivating and so effective…it's patented. No gym scene. No fad diets. Just amazing results.
Training Philosophy
Koko helps their members achieve their goals with motivation and support. We take strength training to a whole new level with Koko SmarTraining. Customized 30 minute full body work out, done 3-5 times a week and 15 minute cardio sessions 2-6 times a week. At Koko, you'll get results.
Education
Koko Certified FitCoach
Bio
Koko's FitCoach's are trained to help you with your journey. Each FitCoach has a passion for fitness and a healthy lifestyle. They will show you that every day with their constant desire to help you achieve your goals.