THE PERSONAL TRAINER CONNECTION!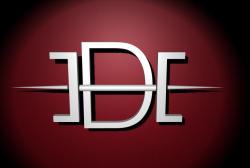 Specialties
Strength Building
Body Building
Weight Loss
Rehabilitation
Yoga
Pilates
Aerobics
Spin
Taichi
Kick Boxing
Body Sculpting
general conditioning
Training Locations
home
gym
studio
work
outdoors
HDSInc. Facility
Certifications
NASM ACSM ASFA AFAA Cross-Fit AHSI USMC NASE NSCS NSP
Personal Trainer Overview
Human Development Systems is an elite fitness training and conditioning center, providing clients with a highly challenging and educational training environment. Athletic development, sport-specific training programs, weight management and injury prevention methods are all focused around the three principals of training, nutrition and education. By combining body, mind and science into personalized programs tailored to individual needs, we strive to teach our clients to be able to build, fuel and apply themselves during training sessions in order to not only be conditioned athletes and intense competitors, but to also be great leaders on their teams and in their communities. We pride ourselves on our ability to teach, motivate, inspire and help every client we work with to unleash their potential. We believe in complete athletic development. Our training and developmental goals are based on improving performance, decreasing injury potential, and helping athletes reach their goals. Athletic development includes all activities which enhance athleticism and sports performance. These include strength, power, speed, agility, mobility, flexibility, endurance, durability, balance and stability. To maximize each of these aspects takes careful programming based on scientific research. We believe that all the systems in the body play an important role in maximizing biological power. We use an integrated approach, but base our methodology on clinical application and results
Training Philosophy
Your get out of training exactly what you put in...create your destiny.
Education
Exercise Science
Bio
HDS Founder Thomas Tomlo Served in The United States Marine Corps for eight years. He brings over 18 years experience in the Health and fitness field. Thomas is the Director of Fitness For tThe Energy Club in Arlington, Va. He is renowned for his conditioning programs and has been recognized both nationally and internationally. Thomas has worked with Professional athletes from a number of leagues and organizations including; • National Football League (NFL) 2003 • Major League Baseball (MLB) 1999 • Indoor Professional Football League (IPFL 2001 • Woman's National Hockley League (WNHL) 2002 • National Collegiate Athletic Association Football (NCAA) 2000 • National Collegiate Athletic Association Lacrosse (NCAA) 2005 DEVELOPED CONDITIONING PROGRAMS FOR NUMEROUS FEDERAL AGENCIES: • Secret Service (U.S.S.S.) 2004 • Federal Bureau of Investigation (F.B.I.) 2005 • Central Intelligence Agency (C.I.A.) 2003 • State Department Diplomatic Security (D.S.) 2002 NATIONAL CERTIFICATIONS • National Academy of Sports Medicine (NASM) 2004 • American Sport and Fitness Sports Nutrition Specialist (ASFA) 2008 • American Sport and Fitness Sport Specific Trainer (ASFA) 2009 • American Safety and Health Institute (ASHI) 2003 • First Aid and CPR/AED 1992 • MATT Science II; 2001 • Aerobics and Fitness Association of America (AAFA) 1992 AWARDS & ACHEIVEMENTS • Official fitness advisor for Susan G. Komen "National Race for the Cure" 2003 • Official fitness advisor for Snikiddy Snacks "Organic Foods Co." 2002 • Founder Human Development Systems Inc. 2009 • Director of Fitness-The Energy Club 2003 • Advisory board for Fitness Magazine 2007 • Nominated "Top 100 Trainers – Mens Fitness 2003 • Awarded "National Defense" Medal – USMC 1996 • Awarded "Select Marine Corps Reserve" Medal – USMC 2001 • Awarded "Good Conduct" Medal – USMC 1999 • Meritorious promotion to "Non-commissioned officer" – USMC 1999 • Awarded "Honorable Discharge" – USMC 2004 • Six time Platoon "Iron man" Award – USMC 1996 • Member USMC Cycling Team – USMC 1999 DISTINGUISHED CLIENTELLE • Dr. Condoleezza Rice, Secretary of State 2005 • Sir Nigel Sheinwald, British Ambassador 2008 • Jenna Bush 2007 • Barbara Bush 2008 FEATURED ON THE FOLLOWING TELEVISION BROADCAST ORGANIZATIONS: CNN ABC News Comcast SportsNet Ewoss WNBC-TV Mercury News Inside Edition MSNBC, The Daily Nightly Entertainment Tonight The Daily News MSNBC News Live Washington Post Live CN8 News NBC-4 Fit Tracks Today Show FEATURED IN THE FOLLOWING PUBLICATIONS: Fitness Magazine The Bakersfield Californian The Chicago Tribune Runners World Men's Fitness San Francisco Chronicle USA Today Austin American Statesman The Washington Post The Seattle Times The Boston Globe Fort Worth Star Telegram The New York Sun Huffington Post The Atlantic The Democratic Underground The Associated Press Charleston Daily Mail The Boston Herald Canada East The Journal News The Examiner Las Vegas Sun The International Herald Tribune The Washingtonian Citizen Sugar Seattle Post Intelligencer The Macon Telegraph Philadelphia Inquirer Town Hall Magazine Day Life The Star Telegram Monterey County Herald