THE PERSONAL TRAINER CONNECTION!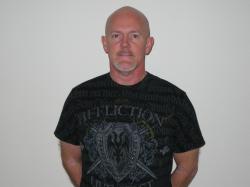 Specialties
Strength Building
Weight Loss
Rehabilitation
Yoga
Kick Boxing
Certifications
CPT - National Health Educators (level 2) Twist Sport Conditioning - Bronze Level Coach
Personal Trainer Overview
I specialize in helping clients reach an optimum level of fitness and wellness. I can help you lose weight, gain muscle and feel great. I will design a custom workout specifically for your needs and goals. I believe in wellness spiritually, mentally and physically.
Training Philosophy
Doing a variety of things is the key to improvement and overall fitness. Diet and nutrition is included in your program. It's all about a change of lifestyle. Safety will be emphasized while striving to reach your limits so your body will strengthen and improve. I train in resistance, core strength, flexibility and balance, and cardio-vascular endurance.
Education
I am owner of Achieve Fitness Oklahoma and a level 2 certified personal trainer with National Health Educators. I also am a Bronze Level Coach with Twist Sport Conditioning. I am working on my Master Level Trainer Certification with Achieve Fitness USA which includes training in kettlebell techniques, medical rehabilitation, and sports conditioning. In addition to personal training, I have led bootcamps, yoga classes, water aerobics, and kickboxing.
Bio
I have been involved in sports, weight training and overall conditioning most of my life. Being over 50 has given me a new perspective on working out and achieving optimum health. In some ways I feel in the best shape of my life but at the same time I have learned to listen to my body. Wisdom from years of training have given me the ability to push clients without injury but enough to see great improvements.