THE PERSONAL TRAINER CONNECTION!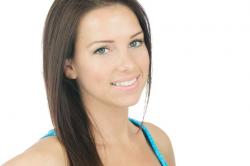 Pure Fitness Personal Training
Gabrielle Otero -
(941)539-7022
Sarasota, Florida 34232
Trains both men and women.
contact trainer
Specialties
Weight Loss
Pilates
Body Sculpting
Corrective Exercise
Certifications
National Academy of Sport Medicine (NASM) Certified Personal Trainer Real Ryder Certified Indoor Cycle Instructor
Personal Trainer Overview
I have 9 years of experience as a personal trainer and a cumulative 4 years working with holistic medical professionals. I aim to provide you with the necessary education needed for you to understand why you may be struggling to lose weight or tone up. Working with me you will learn how you can use organic nutrition in combination with healthy proper exercise to allow your body to burn fat and build muscle. Please visit my website to learn more about me or just give me a call. I look forward to helping you! www.purefitpt.com
Training Philosophy
I consider myself to be a holistic personal trainer. I believe in doing what is right for the body naturally. I practice an organic healthy lifestyle and encourage others to do the same. I believe that if you follow the scientific processes it takes to become healthy and strong you will simultaneously achieve the cosmetic results you desire.
Education
Associates Degree 3 Years as a holistic medical assistant and natural pharmacy manager 6 Months providing exercise programs to chiropractic patients 6+ Months as a physical therapy tecnician
Bio
When dreaming of what I would be "when I grow up" I knew in my heart that my ideal career was one that would allow me be creative and free while helping others. After a car accident that required surgery, I completed physical therapy for several months. Despite the skill and effort of my physical therapist I was not satisfied with my level of healing and I was still in pain. Per recommendation of my chiropractor I joined a gym. Being that I am a do it yourself kind of girl I started educating myself on proper exercises necessary to reduce my pain and limitations. After a long summer of breaking down scar tissue and minimizing muscle imbalances along with the right amounts of heat, ice and rest I was back in action. During this time I had been observing the personal trainers in the gym. Time after time I observed new clients transform from a fearful face with hardly enough courage to walk through the door to a confidant and happy gym regular. The trainers where full of energy and seemed to really enjoy motivating and inspiring their clients. At this moment I realized, "you don't pick your career… It picks you"!