THE PERSONAL TRAINER CONNECTION!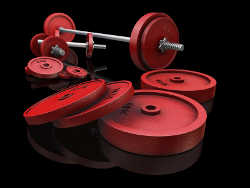 Specialties
Weight Loss
Rehabilitation
Body Sculpting
Functional Training
Training Locations
home
work
gym
outdoor
OnSite Locations
Certifications
NASM certified Personal Trainer NASM certified Weight Loss Specialist BJ Gaddour and The Fitness Consulting Group certified Metabolic Resistance Trainer Wellness Mapping 360 Wellness Coach Certification
Personal Trainer Overview
During one on one sessions, semi-private or group training, we utilize resistance bands, dumb bells, kettle bells, sandbags and much more for workouts which change each time. No two workouts are ever the same, so you never truly condition to doing the same boring routines. I often include Tai Chi Meditation, fitness games, obstacle courses, group hikes and monthly open classes just for fun so you can bring friends and family if you wish! I like to keep contact with my clients not only at the workout, but also through texting, emails, FaceBook, Tweets, newsletters, special mailings and phone calls. I feel it's important to build a relationship with each client and not just go through the workouts and collect your money. I really do care, and I feel it's important for you to reach your goals. As for why you should hire me instead of someone else? I stay current on changes in the industry and especially research and the science behind exercise, and weight loss especially. I am constantly reading or watching blogs of the best trainers in the industry - not the TV personality ones, but the ones who are in it every day. I don't hard sale, I don't scream at my clients, I don't treat them like an ATM either. I'm open, I am sincere and if I believe it will help you reach your goals I will offer it to you. I will share a little tough love at times, but sometimes we all need the truth delivered in a slap rather than a hug. I'm fair, creative, out going, open, honest and pretty funny. I won't judge you and I will support you and be next to you during this journey. You won't do it alone, but in all honestly, I won't, nor can I, do it for you. I simply love what I do and I share this passion with you.
Training Philosophy
Each class/session focuses on flexibility, balance, core and abdominal work, strength and high intensity metabolic resistance training. You compete only with yourself in order to improve how you function on a daily basis. My meal planner and customized Balancing Body Chemistry Diet are meant to lead you to success through nutrition, not starvation. You can't out train a bad diet, but more importantly, you want to keep it easy and delicious. Let's get real, you won't stick to anything you don't want to do. I have always worked out and enjoy exercise. It's not something I "have to go do". Rather, it's something I get to go do. I'm not a zealot, so I won't judge when you have had an off day. I'm not out cooking a meal I just caught over an open fire and clay pots. I'm pretty normal. But I enjoy healthy eating because the ramifications of a poor diet and inactivity are much too severe. If my health was to fail me and keep me from being outside and in nature, my life would cease to exist with any quality. Above all else, I have to have fun while getting exercise. Otherwise, I don't enjoy it as much. It's like fitting exercise into having fun. And this is important to bring to clients as well. We developed a community of people improving their health, achieving their goals and supporting each other while having a really great time! Not everyone is after six pack abs, and that is just fine. During Functional Group Training, (think Boot Camp meets Personal Training) we have people at multiple levels of ability with a variety of goals - and it works. This is because my method of whole body functional training is adaptable to each individual and where they begin their journey. It's a very hectic world we've created for ourselves. But with that in mind, we also have to realize we can create the world of our own in line with who we are, and what we want from life that doesn't include killing ourselves trying to reach it. Balance is difficult, yes. But with some modifications, we can structure our days to give us the kind of freedom we want. Fitness or wellness is part of this freedom. Now in my forties, my priorities have changed, but keeping active is still one of my top priorities. My job is to help client's figure out how to "fit" a lifestyle of health and wellness into this schedule, while coaching them to eliminate those areas of their lives they wish to see change, as those areas may no longer serve them. So, it's a blend of training and coaching.
Education
B.S. in Health, Policy and Administration from Penn State University Minor Degree in Exercise and Sport Science from Penn State University Experienced in all facets of the health and wellness industry for 29 years including club management, consulting, fitness and exercise testing, prescription, training and muscle imbalance testing and correction.
Bio
I've always been crazy about fitness! As a child, I would design obstacle courses for me and my friends and time each other to see who could be the best. In junior high, I discovered gymnastics and in doing so, it raised the question in me as to what the potential of the human body is. I pushed myself towards these self-discoveries through my high school and college years. Although not one of the first place participants, I tried many activities, races, and events I would not have otherwise been lead to without wondering if I could do them. It's exciting, and I am still discovering new things as I continue this journey of mine. The human body is an amazing machine. It can withstand so much, and even bounce back from years of abuse and mistreatment. This is why I tell people that it is never too late to get started. Some of the most dedicated clients I have had are in their 80's and they too get results. So can you! I see myself as an hopeless optimist. I truly believe there is always a way to "fix it" if it appears broken. I love a challenge, but I also have learned when to walk away. Some may think I'm a bit goofy, but it's all in having fun. So, we might sing during sessions - or at least I will and if you're lucky, you'll get to see my Mick Jagger impression. But, with that out in the open, I have to make it clear that you will work. You have to discover your human potential. I've always liked the Army's slogan of Be All You Can Be, and I want the same for my clients. I don't have a magic bullet. I don't have an easy button. I do have a lot of passion for what I do and am willing to share it with the right clientele. I'm extremely easy to get along with and flexible with our time. The best I can say is, give me a try before you buy to see if we're a good fit. I know I have the right tools to fix even the toughest challenges, so long as you know you're going to do work as well. Wishing you the best! Coach Fred