THE PERSONAL TRAINER CONNECTION!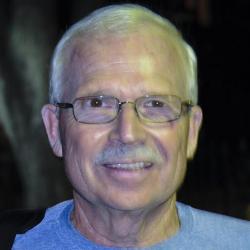 Coach Fran
Fran Henderson -
(561) 376-8901
Boca Raton, Florida 33498
Trains both men and women.
contact trainer
Specialties
Strength Building
Body Building
Weight Loss
Conditioning
Certifications
Certified Personal Fitness Trainer Specialist
FII
2015. Certified Strength and Conditioning Specialist
FII
2014. Certified Nutrition and Weight Mangement Specialist
FII
2014. Certified Fitness Testing Specialist
FII
2014. Certified Special Population Specialist
FII
2015.
Personal Trainer Overview
if you want to get fit or need help in losing weight or putting on some muscle then as a certified personal trainer, I apply the sciences of 'strength and conditioning' along with 'nutrition and weight management' to help you create or modify your existing routines and/or program that will help you attain your vision and fitness and health goals. As a wellness coach, I can help you make the changes in your lifestyle that you want to make. Wellness coaching is about helping you, the client, see that the best way to be well is to adopt the vision and goal of continually growing as a person. Through wellness coaching, you are more likely to make these lifestyle changes that are lasting. So no matter what you see as your 'nemesis' now, I can help you overcome it making a lasting change in your behavior and thinking that will change how you feel!
Training Philosophy
Regular exercise is essential to better health. It can improve cardiovascular fitness, body composition, muscle strength, and flexibility, and assist in weight control and stress management. I will work with you to identify the important components that you want to address and then design and implement a exercise program that will allow you to incorporate these components into everyday life. I will help clear up the confusion about general nutrition and provides simple and easy-to-follow tips on how to eat healthy. I will help you realize the importance of protein, carbohydrate and fat as they relate to health and explain sound nutrition. I will help you, to effectively set and reach your health, fitness and exercise goals; and explore ways of incorporating exercise and a healthy lifestyle into a daily routine while staying motivated and positive.
Education
B.A. Zool/Chem, WVU, 1973. Grad., Fitness Institute International, 2015.
Bio
Tobedone.