THE PERSONAL TRAINER CONNECTION!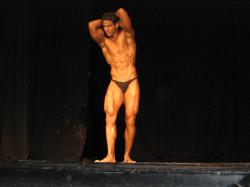 my service is highly professional, serious, and above all, with assured results
Federico Eiriz -
786-316-3012
Miami, Florida 33178
Trains both men and women.
contact trainer
Specialties
Strength Building
Body Building
Weight Loss
Rehabilitation
Body Sculpting
Training Locations
home
gym
studio
work
outdoors
I HAVE MY OWN STUDIO FITNESS
Certifications
NPE(NEW PHISICAL EDUCATION) SPORTS NUTRITION I.F.A(INTERNATIONAL FITNESS ASSOCIATION) AMERICAN HEART ASSOCIATION(CPR&AED)
Personal Trainer Overview
Increase muscle mass, weight loss, toning, strength gain, high-performance training, aerobic, anaerobic, functional exercises, maximum strength, power training, fitness, bodybuilding.
Training Philosophy
I make high performance training, maximum strength, isometric strength, and maximize the potential of each person, always making sure not to risk his body to avoid injuries my training methods differ depending on the person because everyone has different goals. My training methods are based on a new form of exercise, with a new technology that will allow them to create and maintain an exceptionally healthy body, with powerful and fast results and an excellent combination body and mind in full connection. My method of training includes a unique and revolutionary new generation of exercise that incorporates breathing techniques in combination with multicontracciones, while keeping the body oxygenated through maximizing the effectiveness of the replenishment, construction, reconstruction and total regeneration of body, mind and energy
Education
Studies have sports nutrition, injury prevention, sports, Workout instructor, personal training, sports nutrition, preparation for entrance exams special forces groups .. Training athletes bodybuilding, fitness athletes, top athletes.
Bio
I am a bodybuilding champion Argentinian, and champion in different categories national. Have experience at many gyms, such as living well ladies, Ballys and others. Took more than half my life in training and I have the same time in the fitness industry, is every secret, every method to employ, and I feed every day with more information on developments in the world of fitness