THE PERSONAL TRAINER CONNECTION!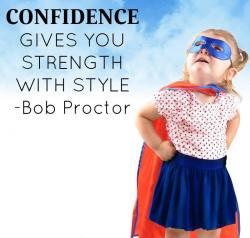 Train with Miami's Elite Fitness Trainer
Elizabeth Gorospe -
Miami Beach, Florida 33139
Trains both men and women.
contact trainer
Specialties
Strength Building
Body Building
Weight Loss
Aerobics
Core Strength/Flexibility
Personal Trainer Overview
Hello Miami :) Elizabeth Gorospe here of Mindbodydrive Personal Training. As your fitness trainer, I place emphasis on building your Core/Flexibility, increase your Strength and help you lose weight. I deliver high quality, innovative workout routines to your preferred location. I cover Aventura, Miami Beach, Bal Harbour, Brickell and surrounding areas. Do you wish you can use the gym of your apartment complex more efficiently? I will show you how to use it in the most organized and structured way, to make the most of your time inside the gym! ;) What about IF gym is just not your thing? That's ok too as I bring bands, balls, weights to YOUR Home. We can even bring out the old infomercial Ab gadget you've been hiding in your closet and turn it into a FAT-BURNING Tool with creative exercises you never thought could've been performed on it before! Save time and travel driving to and from work, we can even train at your Office or favorite Park, whichever would be of more convenience to YOU. Exercise does NOT need to be a hassling experience; I make Fitness a FUN & REFRESHING experience you'd WANT to look forward to, every single session! :)
Training Philosophy
GET FIT IN MIND & BODY!
Education
Over 8 years of training experience-- specializing in: Fat Burn/Weight Loss; Strength Building & Stretching/Flexibility. American Fitness Professionals Association.
Bio
Mindbodydrive's Miami Fitness Trainer, Elizabeth Gorospe, was once 35 lbs overweight. She herself experienced years of weight struggle, and muscle development, but through trial and error, continuing studies and application, she finally learned the right fat loss formula proven to give LASTING Results. After being certified with AFPA Fitness Training, she trained a wide range of clientele from Miami and Fort Lauderdale, helping them relieve back pains, strengthen their bodies, improve their cardio and live a healthier happier lifestyle. Please visit www.strongbod.org for more personal training fitness tips on nutrition, how to get tight abs and lose fat.