THE PERSONAL TRAINER CONNECTION!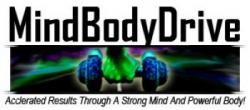 Specialties
Strength Building
Body Building
Weight Loss
Aerobics
Body Sculpting
Core/Flexibility
Certifications
AFPA Certified Personal Trainer.
Personal Trainer Overview
Mindbodydrive Personal Training and founder, Elizabeth Gorospe, is North Miami's Best In Home Fitness Solution for Weight Loss, Strength Gain, and Core/Flexibility Training. Elizabeth focuses on a well-rounded regime that involves weight training, aerobics, unique ab exercises helping you tone and define every inch of your body! SCULPT and STRENGTHEN-- giving you a body that Functions as GREAT as it Looks!
Training Philosophy
The groundwork of all Happiness is Health. Respect and Take good care of your Body---it's the One and Only place your Heart and Mind resides....
Education
Over 9 years of training experience on Core/Functional Training, Cardio Conditioning and Fat Loss to develop tight abs and strong lower back, increase endurance and shed bodyfat. American Fitness and Professionals Association.
Bio
Miami's Leading Personal Trainer, Elizabeth Gorospe, was once over 30 pounds overweight and struggled with self-esteem, body image and food indulgence. After years of persistent studying, surrounding herself with top fitness professionals and constant trials and errors, she finally developed a Fat-Burning System and nutritional guidelines that produces RESULTS. Certified by AFPA, she now shares the knowledge she has gained to help the residents of North Miami and nearby areas reach a fit, strong and healthier body! Please visit www.strongbod.org to learn more.